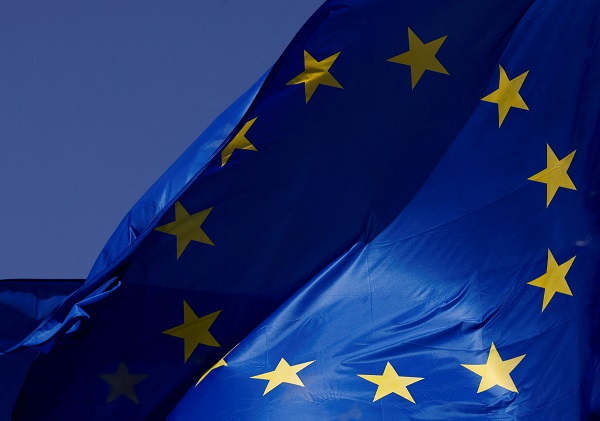 File photo: EU flags flutter outside the European Commission headquarters in Brussels, Belgium, 17 June 2022; Credit: Reuters/Yves Herman
DUBAI (Reuters) - On Tuesday 24 January 2023, Iran strongly condemned new sanctions imposed by the European Union (EU) and the United Kingdom (UK) and said it would retaliate, after the West stepped up pressure on Iran over its crackdown on protests.
"The Islamic Republic will soon announce the list of new sanctions against the human rights violators of EU and England," Iran's Foreign Ministry Spokesperson Nasser Kanaani said in a statement.
The EU imposed sanctions on more than 30 Iranian officials and organisations, including units of the powerful Revolutionary Guards, blaming them for a "brutal" crackdown on unrest and other human rights abuses.
The United States (US) and the UK also issued new sanctions against Iran, reflecting a deterioration in the West's already dire relations with Tehran.
The sanctions are the latest response to Iran's deadly clampdown on unrest after the death of young Iranian Kurdish woman Mahsa Amini in morality police custody in September 2022.