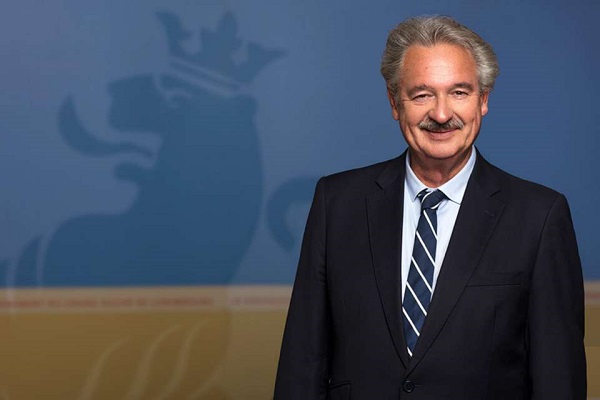 Jean Asselborn, Luxembourg's Foreign Minister; Credit: SIP
Just after 20:00 this evening, the Belgian authorities decided to open borders starting tomorrow, Saturday 30 May 30 at 19:00.
Luxembourg's Minister of Foreign and European Affairs, Jean Asselborn, has welcomed this decision taken today by the Belgian federal government which authorises family visits between Luxembourg and Belgium, as well as cross-border food and non-food shopping.
Other restrictions with Belgium remain in effect.
Minister Asselborn said "this is a welcome gesture on the eve of Pentecost weekend that will allow families to meet again after weeks of separation."
"Today's decision by the federal government should help defuse a difficult situation on our border with Belgium. We will continue our dialogue with the Belgian authorities with a view to gradually lifting the restrictive measures which are still in place. The ultimate goal, of course, remains the removal of all obstacles to free movement," said the Minister.
He also added "We continue to work to ensure that Luxembourg can enjoy all the rights that Belgian citizens also enjoy in their country...An important first step has just been taken, and I would like to thank my colleague Philippe Goffin, the Minister of the Interior, as well as the minister-president of the German-speaking community, Oliver Paasch, for their understanding."
A Belgian-Luxembourg committee has been set up with the task of identifying as early as possible the issues arising in the context of the gradual reopening of the border with Belgium.