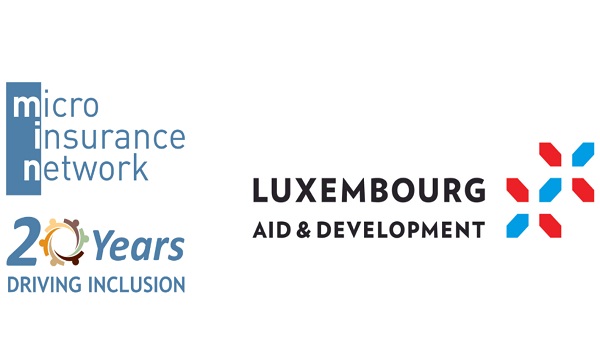 Luxembourg-based non-profit organisation the Microinsurance Network (MiN) announced strong growth in its worldwide membership in 2022, with thirteen new institutional members joining the network during the year.
The MiN now has around 90 institutional members, achieving more than 10% growth in membership for the second consecutive year.
The MiN is a non-profit multi-stakeholder platform of members from across the entire insurance ecosystem, which together represent a diverse, global community of more than 500 experts and practitioners from over 70 countries who are committed to building a world where people of all income levels are more resilient and less vulnerable to daily and catastrophic risks through improved access to effective risk management tools, including insurance services.
Katharine Pulvermacher, Executive Director of the Microinsurance Network, said: "The reach, engagement and influence of our membership continues to flourish and we are always delighted to welcome new members to the network. Our members represent every facet of the global inclusive insurance ecosystem and we are uniquely positioned to drive systemic sectoral change to deliver effective insurance to more than four billion emerging consumers at scale".
"Inclusive insurance has the potential to make a significant and enduring contribution to public policy goals and to closing the global people protection gap. However, only a tiny fraction of emerging customers and small-scale producers around the world have insurance of any kind - even for smaller, more frequent risks that can have a devastating effect on their way of life and economic well-being", she continued. "This presents a clear opportunity for both the insurance sector and the public purse. While much more remains to be done, I am delighted that the valuable contribution our members bring in terms of resources, expert insight and partnerships is helping us to stimulate and drive the development of inclusive insurance markets around the world".
The institutional members who joined MiN in 2022 are: Asociación de Compañias de Seguros del Ecuador (ACOSE) (Ecuador); Consultative Group to Assist the Poor (CGAP) (global); Crediseguro (Bolivia); Dreamlopments Foundation (Thailand); EFU Life Assurance Ltd (Pakistan); Instituto Nacional de Seguros (Grupo INS) (Costa Rica); La Citoyenne Vie SA (Togo); Direction Nationale des Assurances du Togo (Togo); Rand Mutual Assurance (RMA) (South Africa); Rio Uruguay Cooperativa de Seguros Limitada (RUS) (Argentina); Rural Inclusion CIC (United Kingdom); United Nations Capital Development Fund (UNCDF) (global); Weather Risk Management Services Private Limited (WRMS) (India).
Based in the Grand Duchy, the MiN is supported by Luxembourg's Ministry of Foreign and European Affairs - Directorate for Development Cooperation and Humanitarian Affairs and the Ministry of Finance. The network celebrated its 20th anniversary in 2022.