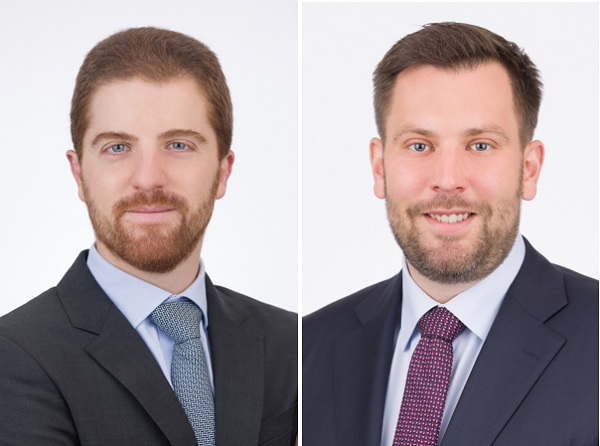 (L-R): Xavier Galloro, Laurent Lessuise, Baker Tilly Audit & Assurance;
Baker Tilly Audit & Assurance S.à r.l., a member of Institut des Réviseurs d'Entreprises du Luxembourg (IRE) and jointly with Baker Tilly Luxembourg, the Luxembourg-based accounting and tax firm, has registered a turnover increase of 25% in 2022.
The audit team is moving to its new premises in Howald, close to its former premises, from 1 December 2022.
Marc Meyers, Managing Partner of Baker Tilly Audit & Assurance and Réviseur d'Entreprises, on these new developments stated "To support our expansion and further improve our audit services, we have decided to move our strengthened team of now 31 employees to new premises. Our new offices are designed to increase our appeal to a broader pool of talent and to accommodate our steady growth over the past few years with modern facilities and an inspiring infrastructure. Beyond the aspects strictly related to the development of our activities, this investment is also a pledge of our trust in the sustainability of the Luxembourg market and of the audit profession."
The new headquarters are located at Cubus C2 in Howald, a short distance from Luxembourg City and the new Cloche d'Or business district. Cubus C2 offers a sustainable working environment with a reduced carbon footprint and a life cycle that respects the environment and its occupants. Cubus C2 has won the Luxembourg architecture award Bauhärepräis, and obtained BREEAM post-construction certification in Luxembourg.
Marc Meyers continued "We are confident in our growth prospects, especially with the strengthening of our auditing teams. In this respect, I am particularly proud to announce that two experts from our team and Senior Managers, Xavier Galloro and Laurent Lessuise, have passed their Professional Aptitude Examination, each having acquired the title of Réviseur d'Entreprises respectively. Thanks to Xavier and Laurent, we will be able to boost the efficiency of our organisation by optimising the distribution of our many tasks and to respond to the growing regulatory environment."
These two new professional designations within the company demonstrate the Baker Tilly Audit & Assurance team's continuous pursuit of integrity and excellence, and will enable us to further improve the quality of services provided to clients.