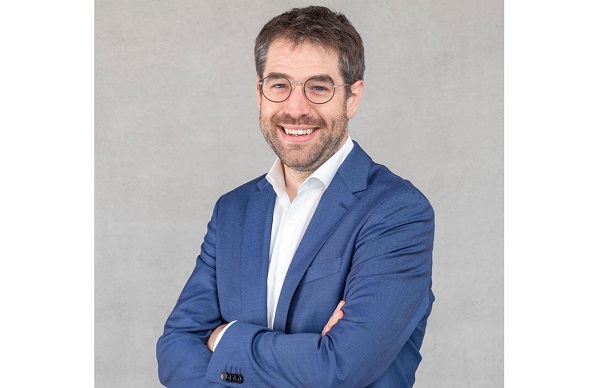 Julien De Mayer, founder and CEO of fundcraft;
Chronicle.lu recently had the opportunity to speak with Julien De Mayer, founder and CEO of fundcraft, about this Luxembourg-based fintech, its mission to "revolutionise the fund industry" and its expansion plans.
This article forms part of a series of interviews with "newcomers" hosted at the Luxembourg House of Financial Technology (LHoFT), i.e. startups having joined the LHoFT since 1 January 2022. Fundcraft has been present in Luxembourg since late 2020 and became a member of the LHoFT at the start of 2023.
Chronicle.lu: Please introduce your company and the products/services it offers.
Julien De Mayer: Fundcraft's mission is to revolutionise the fund industry by creating the digital infrastructure for asset managers allowing them to focus on their core business: fundraising and investing. Our offer is a "digital infrastructure" for the operation of alternative investment funds. We provide asset managers with a cloud-based platform combined with regulatory licences and the experts operating the platform together with our clients. We cover the full range of central administration and third-party AIFM [Alternative Investment Fund Manager] services and work with partners to cover the remaining operational needs of our clients' funds. Our proposition to our clients is that fund operations should be a convenient enabler for their core business through self-service, transparency, speed and quality. At present, we have more than €5 billion in assets managed on our platform and employ more than 80 people across our two offices in Luxembourg and Spain.
Chronicle.lu: What led to the creation of your company?
Julien De Mayer: Before founding fundcraft, I worked on the client-side of fund services and became frustrated with the industry's systemic issues. Traditional service providers work in people-based, siloed structures. Each department processes the same information but doesn't use common tools and databases. This results in repetitive information requests and the need to reconcile and consolidate data. Seeing a need for a better, more scalable solution using technology, I created fundcraft to centralise, digitise and automate back-office operations and promote a new way of working where asset managers gain transparency and control over their fund operations.
Chronicle.lu: Why Luxembourg?
Julien De Mayer: Luxembourg is known for its political and economic stability, which is crucial for companies like fundcraft. This stability provides a suitable environment for investment, making it an attractive location for alternative asset managers. The highly skilled and multilingual workforce is also beneficial for us, as we are looking to operate in a global market.
Chronicle.lu: What makes your company and its offer different/unique?
Julien De Mayer: There are two main aspects: technology and pricing. Our custom-built platform serves as a real-time collaborative environment for our clients, fundcraft experts and our clients' other stakeholders. This allows for real transparency and control. It enables self-service, parallelisation of work, efficiency gains in all functions and a central storage of all knowledge related to the clients' structures. Pricing, I believe, needs to be predictable and value-based, which is why we offer one single fixed fee on the fund's deployed capital. Our goal is to keep invoices simple and fully transparent.
Chronicle.lu: What's next for your company?
Julien De Mayer: Having gained significant traction and established ourselves as a trusted partner in the local market, we plan to expand our offerings to other European markets, such as Germany, France and Spain. We look forward to serving these markets, which appear to face particular challenges in establishing an efficient operational setup for their funds.