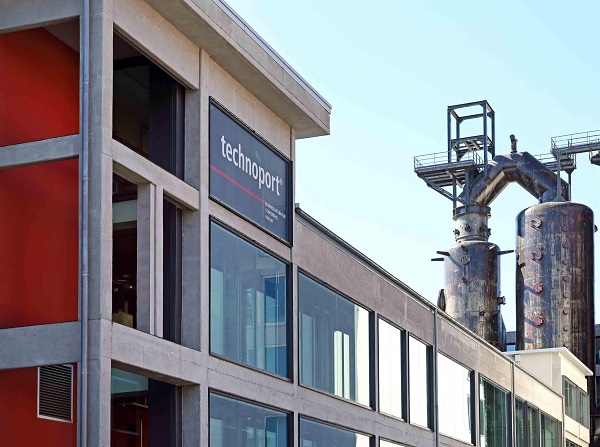 Credit: O. Minaire / Silicon Luxembourg
As reported by Silicon Luxembourg, three space technology startups and graduates from Fit 4 Start's 10th Edition have set up their new offices in Technoport's incubation programme where they will continue their development and international expansion.
In recent years, Luxembourg's space sector has seen a continued expansion, especially in the technology and startup scene. Fit 4 Start, Luxembourg's flagship accelerator programme, introduced a "space" component a couple of years ago.
Last year's 10th edition saw five space startups participate in the accelerator programme, three of which have now been accepted into the official incubation programme of Technoport in Esch-Belval: Celestial Space Technologies, which develops innovative technology for space and terrestrial applications; OKAPI:Orbits, which developed the first AI-powered Space Traffic Management platform with a holistic, independent data base and actionable solutions for all stakeholders; SPiN, a leading provider of modularity solutions for the space sector, offering satellite integration solutions to transform satellites into modular systems.
With the addition of these three startups, Technoport's space portfolio now consists of a total of sixteen hosted companies.
"We are pleased to be a support player of the expanding space sector in Luxembourg. The country has consolidated an effective space ecosystem, with several dedicated support measures for these companies, from partnerships with LSA and ESA, the Space Batch of the Fit 4 Start Acceleration Programme, and the brand new ESRIC program. Technoport is an active partner of these programmes and has become the reference incubator for space companies thanks to its vast network and activities in this sector", Olivier Zephir, Senior Business Advisor at Technoport, told Silicon Luxembourg.