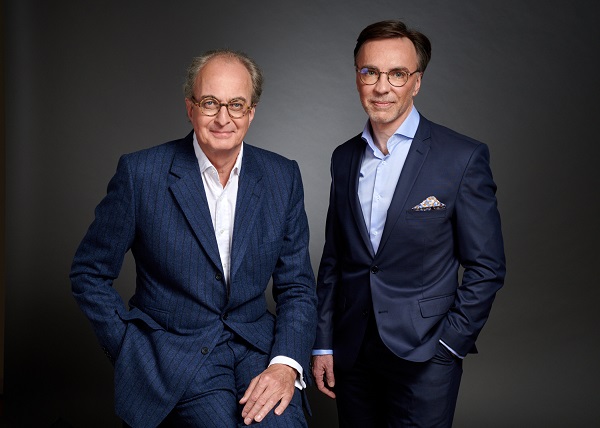 Credit: Planet First Partners
Luxembourg-based startup Planet First Partners, a new player in European impact investments, has announced its goal of raising €240 million during its first funding round.
The Planet First Partners investment platform, founded by former Verlinvest executives Frédéric de Mévius and Alexander de Wit, is launching with €170 million, as well as additional commitments of up to €70 million for its second closing and growing interest from other family-office, institutional and industrial investors. The startup's current investors come from the United Kingdom, France, Belgium and South East Asia, and include Adrien Invest, the investment vehicle of one of the family branches of Belgian shareholders of AB InBev, the company that owns the Luxembourg Brewery (Brasserie de Luxembourg).
The startup builds on the experience of its founders, an international team, a high-level advisory board and an extensive network of experts. Co-founders and managers Frédéric de Mévius and Alexander de Wit worked together at Verlinvest, a private investment company which has invested in a series of brands contributing to a better approach to health.
Planet First Partners' Advisory Board currently includes: Formula E President and Extreme E CEO Alejandro Agag, who chairs the Advisory Board; WPP Chief Client Officer Lindsay Pattison; former Belgian Prime Minister Guy Verhofstadt; the current chief operating officer (COO) of the Bill and Melinda Gates Foundation, Connie Collingsworth; the former Spanish Energy Commissioner Vicente Lopez-Ibor Mayor; and the President of the Institute for East West Strategic Studies (Oxford), Jean-Christophe von Pfetten.
Co-founder Frédéric de Mévius commented: "There is a significant lack of growth capital on the European continent for leading companies in the development of healthier and more sustainable solutions. At the same time, more and more innovative companies are poised to become major players at the global level. Planet First Partners can provide them with the necessary funding as well as direct support to ensure their future international growth".
Planet First Partners invests in the growth phase (series B, C and D) of these companies, taking minority positions as lead or co-lead, with a seat on the board and significant rights.
"The consumers of tomorrow will not compromise between price and sustainability; future investors will not compromise on performance and sustainability; our goal is to ensure that today's investors don't have to compromise either", added Frédéric de Mévius.
Building on the experience of its two founders and the expectations of consumers, Planet First Partners will primarily target companies operating at the intersection of brands contributing to better health, sustainability and technology. "Europe is leading the world by adopting sustainability goals, regulations and clear investment programmes in response to changing consumer expectations and behaviours. The Luxembourg financial centre, with the Luxembourg Sustainable Finance Initiative, is a pioneer in the field and we are happy to subscribe to this approach", noted Alexander de Wit.
He continued: "The health crisis has created growing consumer demand for greener brands and technologies. These companies, which we believe will be the driving force towards a more sustainable future, are currently emerging from the validation phase and need growth capital and tailor-made strategic and operational support to become international leaders in their field. This is precisely the mission of Planet First Partners".
Investments will focus specifically on companies active in consumer health, alternative food, sustainable supply chains, clean energy and Industry 4.0. In the latter category, Planet First Partners has already acquired a minority stake in Polymateria, a London-based startup whose mission is to provide a solution to the global problem of plastic waste.