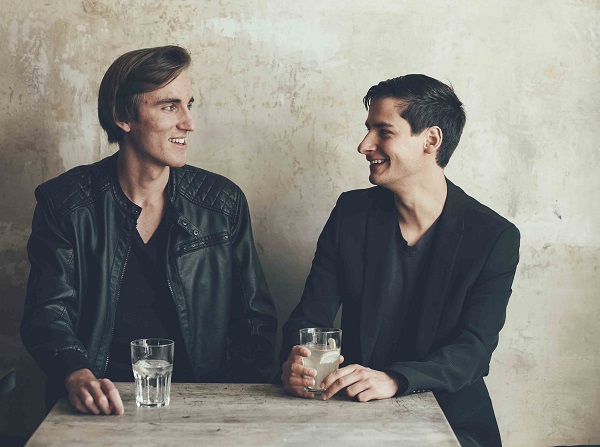 Brothers Pierre (CEO) and Vincent Barreau (COO); Credit: AIVA
Luxembourg-based startup AIVA, the Artificial Intelligence (AI) composing emotional soundtracks music, has announced that it received a strategic investment of €1.5 million from NetEase, one of China's biggest internet companies.
Founded in 2016 by Denis Shtefan (CTO), Pierre Barreau (CEO) and Vincent Barreau (COO), AIVA is comprised of a team of ten musicians and engineers from eight different countries. After having raised €650,000 in December 2017 to perfect its technology and launch global partnerships, the startup will reach a new milestone in 2020.
Pierre Barreau told Silicon Luxembourg: "This new fundraising is finally over, it is a huge weight that has been lifted off our shoulders".
Despite current challenging circumstances, AIVA has succeeded in this round in barely six months. Mr Barreau explained: "We started discussions with NetEase in December 2019. Their teams contacted us to discuss a collaboration for one of their new products in China and coincidentally, the discussion led to them investing in our company".
This strategic investment from NetEase aims to turbocharge AIVA's mission of making music more personalised and augmenting human creativity through the use of AI. The core idea is now to make the technology available for all.
AIVA also plans to expand its development team, accelerate its product's growth internationally and collaborate on the development of new innovative products with NetEase in China.
This information first appeared on Silicon Luxembourg.