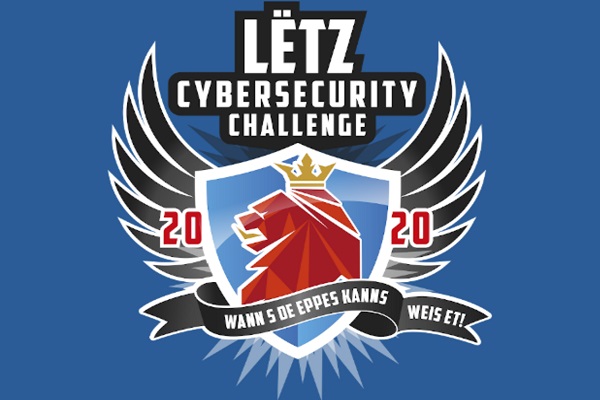 The second edition of the Lëtz Cybersecurity Challenge, organised by the C3 Cybersecurity Competence Center Luxembourg and partners, will be taking place on 3 and 4 April 2020 during the Game of Code hackathon at Forum Geesseknäppchen in Luxembourg-Merl.
This competition targets open-minded and creative talents aged 25 or under in the field of cybersecurity. The aim is not only to find talent but to encourage young people to pursue a career in cybersecurity and related disciplines. The challenge also promotes safe online behaviour by raising awareness on information security issues as well as developing expertise and interest in cybersecurity through challenging games and skill tests.
Through the Lëtz Cybersecurity Challenge, a national team will be selected to represent Luxembourg at the next European Cyber Security Challenge (ECSC), taking place in Vienna, Austria in November 2020. The ECSC is an initiative of the European Union Agency for Cybersecurity (ENISA). Last year, Luxembourg was represented for the first time at the ECSC in Bucarest by a team of ten young people.
Registration for the Lëtz Cybersecurity Challenge will open tomorrow, Tuesday 11 February 2020, on the occasion of Safer Internet Day. Participation is free of charge.
For more information, visit https://cybersecuritychallenge.lu/.