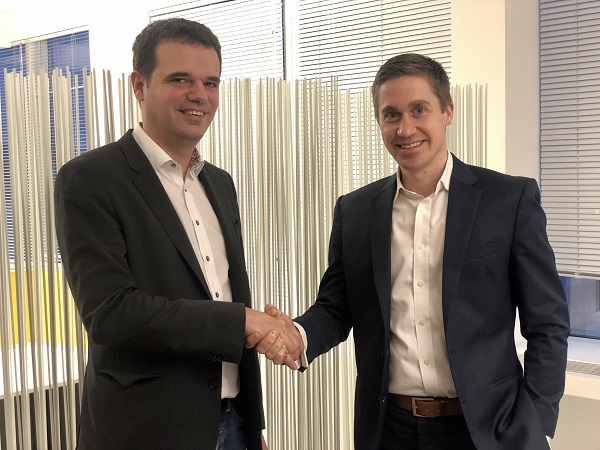 Credit: © Accenture & LUXHUB
On Tuesday 28 January 2020, at the Paris Fintech Forum, Accenture and LUXHUB announced their new business partnership to provide the European market with an Intelligent Characters Recognition (ICR) API solution.
LUXHUB, a leading European Open Finance API Platform service provider with is headquarters in Luxembourg, has partnered with Accenture to release an ICR in Europe. This new and innovative service will use artificial intelligence (AI) to recognise and analyse characters on different types of documents, from invoices and ID documents to forms.
ICR is expected to enable LUXHUB clients to reduce their document processing time by 90% and improve the customer experience. Additionally, LUXHUB clients will benefit from Accenture's support in both the implementation and maintenance of the service while relying on the secure Marketplace platform that LUXHUB provides.
Adrien Kirschfink, Managing Director of Accenture Belgium & Luxembourg, commented: "In a world where eco-systems start blurring industry lines Accenture continues to innovate to create value for our clients that can be leveraged across industry boundaries. We are delighted to partner with LUXHUB on this project, making the ICR solution powered by Accenture even more widely accessible. By distributing these innovative services, LUXHUB will be able to enhance the value they bring to their clients and drive future growth".
Jacques Pütz, CEO of LUXHUB, added: "In line with our motto "Innovation imposes collaboration", LUXHUB has decided to partner with Accenture to offer top notch ICR services to finance industry stakeholders. It is a great pleasure to announce the onboarding of the ICR API on our Open Finance Marketplace, which aims at facilitating the finance industry stakeholders' interaction. The complementarity of LUXHUB and Accenture expertise is offering a fantastic opportunity for clients to be provided through the Marketplace with best in class services".