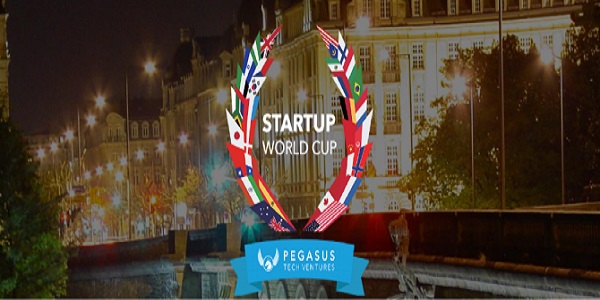 EY Luxembourg has announced the ten startups selected for Luxembourg's Regional Final of the Startup World Cup 2020.
Following a rigorous selection process, ten startups have been unveiled for Luxembourg's Regional Final of the Startup World Cup. These startups coming from Luxembourg and the Greater Region have been invited to compete on 6 February 2020. Later, in a second phase, the winner will represent Luxembourg at the Startup World Cup taking place in Silicon Valley on 22 May 2020.
The Startup World Cup, which brings together more than 65 regional competitions and conferences being held all over the world, aims to connect startup ecosystems worldwide and encourage the most promising startups to take part in the prestigious competition, with the chance of winning a USD $1,000,000 investment prize.
Luxembourg's Regional Final of this world-renowned competition is co-organised by EY and the House of Startups, powered by the Luxembourg Chamber of Commerce. The award ceremony will take place for the third year at the EY offices in Luxembourg-Kirchberg.
The ten startups selected for Luxembourg's Regional Final are:
ADAPTI.ME, a robotic process automation tool giving websites the ability to personalise according to each visitor. It customises webpages in real-time to match each user's tastes, interests, personality, physical appearance, disabilities, etc;
ANOTE Music, a European marketplace for buying and selling songs which aims to connect investors with owners of music rights;
FOOD4ALL allows its partners to generate profit out of losses, enables customers to have access to best before-date products at reduced prices on a larger scale, thus reducing food waste;
GOLDBAUM, an AI-powered research platform for analysts and portfolio managers. It automatically reconciles, aggregates and clusters all users' required financial and extra-financial data into one place. By integrating them with advanced and deep-diving tools all into one central dashboard, it can simplify daily workflow;
HIGHSIDE, a secure Slack / WhatsApp alternative for organisations handling regulated / sensitive data. It can massively reduces an organisation's risk of cybercrime;
HOTAILORS, a platform for organising business travels that grants access to some of the best real-time offers from more than 2,000,000 hotels and over 700 airlines worldwide. Thanks to their solution, users can reportedly plan, book and pay for business trips in less than five minutes;
MYMEDBOT is an alert application for schools, connecting students and staff to nurses and counselors, through chat and indoor geolocation;
OQ Technology is building a global satellite constellation dedicated for Internet of Things communication that can provide wireless connectivity anywhere, especially in remote and rural areas;
UFODRIVE reportedly provides the world's fastest and easiest car rental experience. No keys, no paperwork, no queues, no fuel, no emissions. Just arrive and drive. Available 24/7 at prime city and airport locations across Europe;
ZREALITY reportedly provides the world's best XR marketing platform for businesses to present their products in virtual and augmented reality.
The 2020 jury, in charge of pre-selecting the ten startups and announcing the winner of Luxembourg's Regional Final of the Startup World Cup, is composed of Rajaa Mekouar-Schneider, Private Equity Investor and President of LPEA, Kamel Amroune, an entrepreneur and CEO of Farvest Group, Stefan Berend, Head of Startup Acceleration at Luxinnovation GIE, Xavier Buck, an entrepreneur, investor and Co-Founder and Chairman of EuroDNS, Robert Glaesener, an entrepreneur and CEO of TalkWalker, and Jean-Louis Schiltz, lawyer, former Minister of Telecommunications and currently Senior Partner at Schiltz & Schiltz.
Ahead of the quarter-final, the House of Startups, with the support of EY, today organised a special "Pitching Rehearsal Day" dedicated the ten selected startups. Featuring a two-hour pitching workshop with the public speaking trainer Guy Benzeno, founder of Center Stage, and training sessions with coaches coming from the Luxembourg Startup Ecosystem, the "Pitching Rehearsal Day" aims at preparing the short-listed startups for success in their quest for the Startup World Cup.
All participants and guests of the upcoming Startup World Cup's Regional Final will also have the chance to listen to the world-renowned keynote speaker Bill Reichert. Mr Reichert started his investment career as the Managing Director at Garage Technology Ventures and has over 20 years of experience as an entrepreneur and operating executive. He also served on boards of many startups. Prior to Garage Technology Ventures, Bill Reichert was a co-founder and also a senior executive in several venture-backed technology startups, including Trademark Software, The Learning Company, and Academic Systems. Currently, he is the Chairman of the Small Fund Roundtable of the VC Taskforce and a member of the Council on Foreign Relations in New York.
For more information about the competition, visit http://www.startupworldcup.lu/.