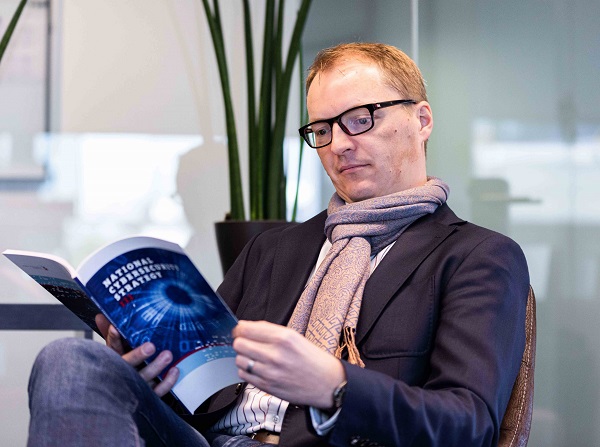 Pascal Steichen, CEO of SECURITYMADEIN.LU; Credit: Serge Deuces
Silicon Luxembourg has announced that the number of cybersecurity companies in Luxembourg has doubled in the past five years.
Between 2015 and 2020, the number of companies belonging to the Luxembourg Cybersecurity Ecosystem has doubled to 304. Ten years ago, the Grand Duchy boasted approximately fifteen cybersecurity companies.
The Ministry of Economy has been actively promoting cybersecurity since 2010 through its SECURITYMADEIN.LU platform. Now, according to a study carried out by the Market Intelligence team of Luxinnovation and SECURITYMADEIN.LU, cybersecurity is becoming one of the most important pillars of Luxembourg's economy. Creating a cybersecurity-focused incubator would thus make it possible to attract more specialists, as well as diversifying the products offered which currently focus mainly on advice on governance and risk identification, management of digital identities and access rights, and data protection.
In the meantime, Luxembourg has developed a branding dedicated to its new ecosystem, which will be used for the first time at the the International Cybersecurity Forum (FIC) in Lille, France at the end of January. Luxembourg's pavilion, which is supported by the Ministry of the Economy, the Chamber of Commerce and SECURITYMADEIN.LU, will display this new coat of arms, aiming to increase the visibility of the country's policy on this subject.
In an interview with Silicon Luxembourg, Pascal Steichen, CEO of SECURITYMADEIN.LU, commented: "The more incubators there are for cybersecurity, the better. Our neighbours, in Saarbrücken, for example, have a cybersecurity accelerator being set up. We are contemplating working with them to complete the Greater Region's offerings".
This information has been adapted from news published on Silicon Luxembourg.