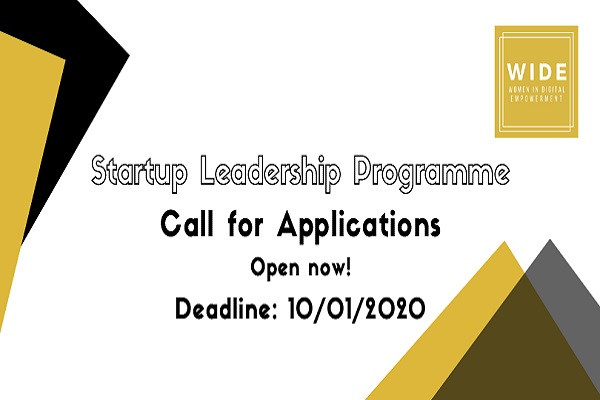 Luxembourg non-profit organisation Women in Digital Empowerment (WIDE) has announced the launch of the third call for applications for its flagship Startup Leadership Programme.
The main goal of this year-long initiative is to support new female startup founders, working with the tech products in their first business ventures. The programme focusses on promoting technological startup entrepreneurship opportunities among women and encourages them to aim higher with their entrepreneurial projects.
WIDE has received over 100 applications in the past two editions and more than five projects have been selected for the final pitching event, which takes place at the end of each edition. Two of the most successful startups from the previous editions have been selected for Fit4Start and another two were Vodafone Arch Summit winners. Overall, 20 female founders have completed the programme. Participating in the programme allows privileged access to the WIDE network, advisors and partners with strong support being given during the whole year.
The Startup Leadership Programme consists of collaborative activities and workshops, accompanied by regular follow-up meetings with the WIDE team. Such activities can include but are not limited to design day and project booster, business modeling session, funding and pitching preparation, meetings with advisors and giving the startups profound knowledge of business-related topics.
The call for applications is now open. The application deadline is 10 January 2020. The offer is directed at early-stage startups that are nearly ready to be incorporated, with at least one woman in the founding team. The registration link is available on: wide.lu/startup-leadership-programme/.