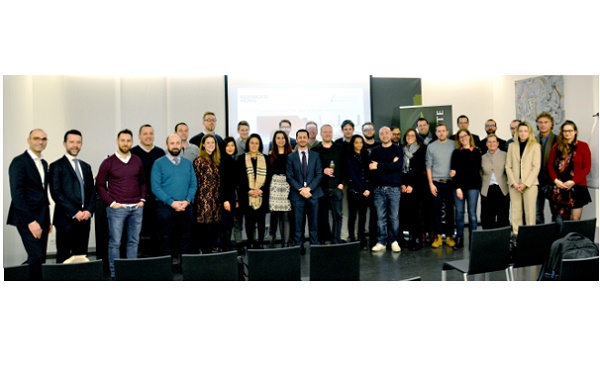 Founder Institute Launch;
The Founder Institute, the world's premier idea-stage accelerator and startup launch programme, announced today that it has officially launched its newest chapter in Luxembourg together with Elvinger Hoss Prussen and other partners; with plans to run two semesters annually, the Founder Institute aims to launch over 20 meaningful and enduring technology companies per year in Luxembourg.

"We invite local and international entrepreneurs, CEOs and experts in these areas to become mentors and to offer in-person or virtual "Office Hours" to the founders", said Anna Radulovski, Co-Director of the Founder Institute Luxembourg

Highlights: Out of 760 registered prospects, 210 founders applied and 35 were enrolled with top assessment grades.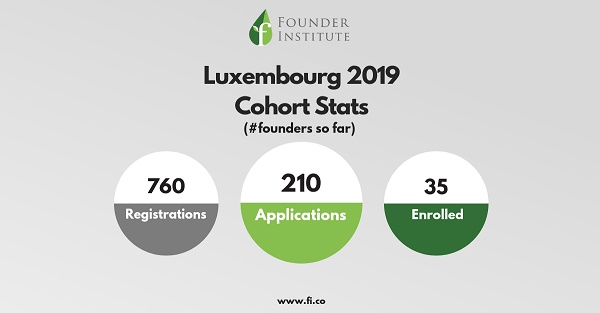 The 35 founders aim to launch companies focusing on areas such as AI, Automation, Aviation, Blockchain, Cybersecurity, Dating, Education, Energy, FinTech, Gaming & Entertainment, Health & FoodTech, Legal, Real Estate, RegTech, Social Impact, Tourism, Travel and Sports.
"
From a legal perspective, they will need assistance not only from an incorporation and capital raising standpoint, but also in terms of contracting, technology law, intellectual property protection, licensing, and, for most of them, from a regulatory perspective
", said Gary Cywie, Counsel at Elvinger Hoss Prussen.
For aspiring and early-stage entrepreneurs up to the challenge, the Founder Institute's comprehensive step-by-step programme provides the structure, mentor support and global network of entrepreneurs needed to start an enduring company. The Founder Institute is the only programme of its kind that focuses on people versus ideas, accepts founders with day jobs, and shares equity with all participants. Founder Institute Graduate companies include fast-rising startups across 6 continents such as Udemy, Realty Mogul, Travelcar, goplaceit, Appota and many more.
"
Luxembourg's advanced startup ecosystem make it an excellent location for the Founder Institute program. Our curriculum provides talented founders with the structure, expert mentorship, and worldwide network necessary to create a global company"
, said Adeo Ressi, Founder & CEO of the Founder Institute.
Karl Pardaens, Partner at Elvinger Hoss Prussen, commented "
We are thrilled to assist all these entrepreneurs and to see how active the Luxembourg technology sector is. Since innovation has always been in the DNA of our law firm this is a real pleasure to bring together technical and legal innovation at their highest level"
.
The Luxembourg Chapter is led by local startup leaders Anna Radulovski (Founder & CEO, Coding Girls) and Ivo Radulovski (Founder at Segments Accelerator and a series of successful startups) and Elvinger Hoss Prussen, Finimmo, Banque Internationale à Luxembourg (BIL) and most recently Grant Thornton Luxembourg.
For further details about the Founder Institute, see
http://fi.co/s/luxembourg
.