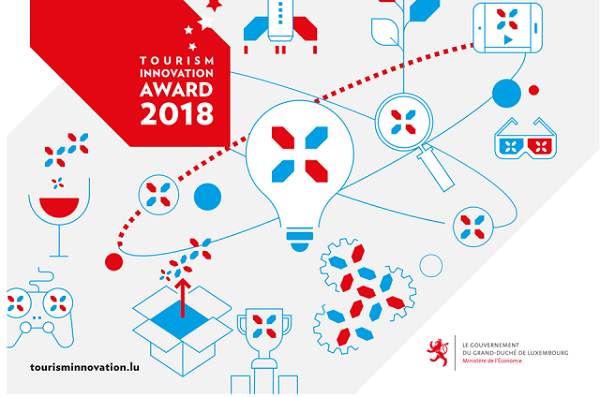 Six finalists have been announced for the first Tourism Innovation Award in Luxembourg and internet-users have been invited to cast their votes.
As part of the national tourism development strategy "Tourism 2022", the Ministry of Economy launched a call for projects across Luxembourg for in March 2018.
The call for projects was addressed to any small or medium-sized enterprise in Luxembourg working on an innovative project in the tourism or tourism-related sector. All the participants were narrowed down into six finalists split into two categories, the Circular Economy and Sustainable Development category and Smart Tourism.
The judging panel was made up of representatives from the Ministry of the Economy, Luxinnovation, Luxembourg for Tourism, the Regional Offices of Tourism, the Chamber of Commerce and the Chamber of Skilled Trade.
The three finalists in the Circular Economy and Sustainable Development category are:
- Ramborn SA with the project Ramborn Cider Haff
- Hugo Zeler with the Hunnegkëscht project
- Velosophie SARL with Tour de Luxembourg - Green bicycle rides in the heart of Europe
In the Smart Tourism category, the three finalists are:
- PrimeResults LLC with the Spoticle app
- Urban Timetravel SA with the Urban Timetravel Luxembourg project
- Zeilt Productions GmbH with the project Nächst Statioun
In the upcoming weeks the six finalists will benefit from support by Luxinnovation to prepare their presentation before the jury and, where appropriate, for the implementation or development of their project. They will then present their projects individually to the jury in September. The jury will determine the winners of each category who will be rewarded €15,000 each.
However there is yet another chance for one of the projects to win with the launch of the Audience Award. All 31 projects submitted are eligible and the winners of this award will also walk away with €15,000. The general public is invited to vote for their favourite project online until Sunday 9 September 2018.
To cast your vote, please visit https://tourisminnovation.lu/prixdupublic/