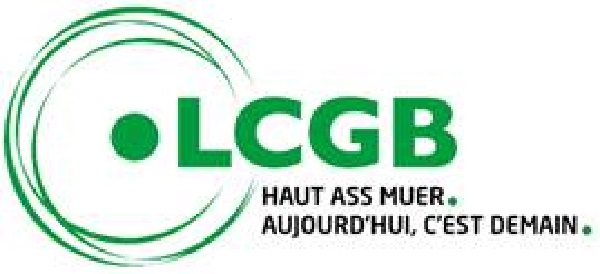 Luxembourg trade union, the LCGB, has called for a social plan "worthy of its name" at Saint-Paul media group.
Since the announcement of a social plan impacting around 80 of the group's 330 employees and following two negotiation meetings, the LCGB has been advocating an adequate social plan that guarantees no employee concerned be subsequently unemployed.
As the collective labour agreement currently in force with the Saint-Paul group provides for an employment guarantee for the entire duration of the contract (valid until 31 December 2021), the LCGB has demanded that this guarantee be converted at the social level into an "existential guarantee" for all impacted employees. In particular, this foresees:
- a doubling of the legal notice, with a guaranteed minimum of six months to allow employees to reorient themselves;
- an extension of the notice period until the retirement of employees aged 55 and over;
- a real training and reorientation plan.
The LCGB has also requested an emergency meeting with the Ministry of Labour and the management of Saint-Paul group in order to exhaust all available legal measures to ensure the safeguarding of employees' livelihoods.
As the social plan provides for the outsourcing of several services, the LCGB has deemed false the employer's claims that the takeover by Mediahuis would not have had any further consequences.
Nevertheless, the trade union made the following observations:
- the written press is currently experiencing a structural crisis following a major downturn in both advertisements and subscriptions;
- although the COVID-19 health crisis has worsened the situation, it cannot be characterised as the exclusive trigger for these job cuts.
Finally, the LCGB has appealed to the long-term former owner, the Archdiocese of Luxembourg, to assume its social responsibility towards the staff of the Saint-Paul group through a substantial investment in the training plan and reorientation in the social plan framework. The union argued that such a commitment has become absolutely necessary to remedy the harmful consequences of the Archdiocese's perceived negligence to include existential safeguard clauses for the group's staff on the occasion of the takeover by Mediahuis. The union added that the Archdiocese of Luxembourg will be able to do this in particular through its asset management company, Lafayette S.A., by investing the sum previously intended for the construction of a company kitchen.