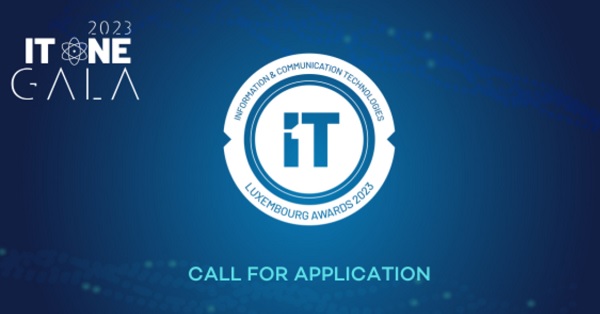 Applications are now open for this year's Luxembourg ICT Awards, organised by Farvest in the context of the IT One Gala, which is taking place in Esch-Belval on Tuesday 14 November 2023.
Since 2007, the annual Luxembourg ICT Awards have been rewarding individuals, teams and organisations for their outstanding contributions to the field of ICT. Recognising innovations, advancements and achievements in various ICT domains, these awards seek to celebrate excellence and promote a culture of innovation in the digital era.
This year, ten categories will be awarded, among them the CIO of the Year award.
Categories: CIO of the Year; Inspirational ICT Personality of the Year; ICT Business Partner of the Year; Young ICT Revelation Company of the Year; Telecom Innovation of the Year; Most Innovative ICT Training Programme; Best Use of AI & Data; Digital Transformation Project of the Year; ICT Outsourcing Services Provider of the Year; E-Government and Public Services Solution of the Year.
The latter is a new category this year which aims to reward digital initiatives that improve the delivery of government services and benefit citizens.
The application process begins by creating a candidate profile (click here) and selecting the relevant award(s) category/categories. The deadline to complete an application is 9 October 2023.
The Luxembourg ICT Awards ceremony will take place during the IT One Gala at Maison des Arts et des Étudiants in Esch-Belval on 14 November 2023. Further information is available online at https://www.gala.itone.lu/.