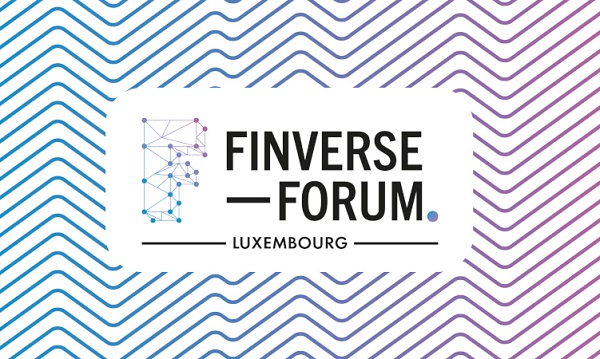 Credit: The Dots
TechSense by The Dots, an all-channel platform fully dedicated to the technology, innovation and digital community in Luxembourg, has announced that its Finverse Forum will take place at the CELO multifunctional centre in Hesperange on Wednesday 18 May 2022.
The MetaverseMonth, the new initiative by TechSense by The Dots dedicated to emerging virtual worlds, will culminate on 18 May with the Finverse Forum, which is set to be one of the highlights of the technology, innovation and digital scene in 2022. The Finverse Forum will gather entrepreneurs, investors, collectors, artists, lawyers and regulatory representatives around keynote, awareness, exchange and networking sessions.
Renowned financial analyst Chris Skinner defines the Finverse as the (virtual) place "where the metaverse and crypto come together". Through the Finverse Forum, TechSense invites all those curious about technology and innovation to discover the world of augmented and virtual reality applied to finance.
According to Kamel Amroune, CEO of The Dots, "the Finverse Forum is the point of convergence between the Metaverse and Finance. One of the objectives of this event is to help attendees understand the challenges of the digital economy, particularly in relation to the explosion of the crypto phenomenon or, more recently, of NFTs [non-fungible tokens]".
From 10:30 on 18 May, Finverse Forum participants will have the opportunity to meet innovative companies already active in the Metaverse area. From 13:00, the Digital Asset Summit, organised jointly with VNX, will address some concrete use cases and give a voice to actors of the cryptoasset world such as Alexander Tkachenko (VNX), Michael Jackson (Arcane Crypto AS), Max Shin (Bithumb Custody) and Youngjun Jang (Edimus capital).
At 16:00, the conference "Metaverse, a new world of financial opportunities?", organised by Deloitte Luxembourg, will be an opportunity to discover a selection of startups engaged in the tokenisation of assets. More specifically, attendees will be able to meet BlocHome, a young company from Luxembourg that offers a new way to access the real estate market.
At 17:00, Luxembourg entrepreneur Xavier Buck will share his experience of investing in NFTs before handing over the stage to cryptoasset lawyer Biba Homsy for a roundtable session.
The forum will close with a networking cocktail followed by a VIP seated dinner.
The detailed programme and registration details are available on the event's web page: https://www.techsense.lu/techsenseevents/finverse-forum