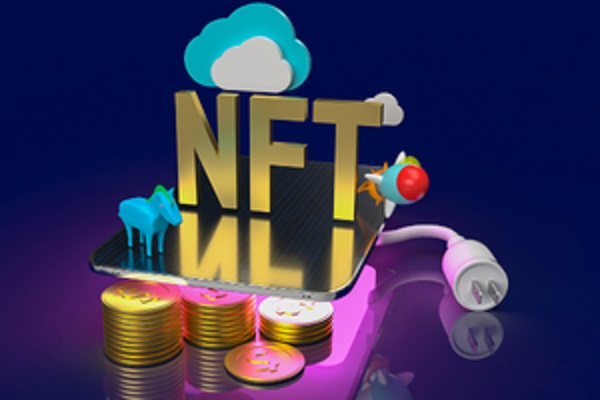 In the framework of the global tech conference ICT Spring, which is taking place in Luxembourg on 30 June and 1 July 2022, the event organiser Farvest has announced that it is joining forces with local artist Sumo, metaverse pioneer Mathias Keune (VIZZ) and the Luxembourg House of Financial Technology (LHoFT) to offer participants a unique dive into the world of non-fungible tokens (NFTs).
A non-fungible token (NFT) is a non-interchangeable unit of data stored on a blockchain, a form of digital ledger, that can be sold and traded. According to Farvest, NFTs can be anything digital, but a lot of the current excitement is around using the technology to sell digital art. The unique and non-duplicable nature of NFTs creates scarcity and makes these cryptographic assets more valuable.
For ICT Spring, Luxembourg artist Sumo, who recently designed Luxair's Boeing 737, is creating a unique NFT collection entitled "Beyond Frontiers". During this flagship event, participants will receive a digital character created by Sumo. On site, they will be able to contemplate physical items and to circulate in a virtual exhibition where Sumo's works will be visible in the metaverse created by Mathias Keune, co-founder of VIZZ, who recently launched a metaverse for Luxembourg: www.theduchy.lu.
LHoFT will provide all the elements to enter and perform in the world of crypto assets: financial literacy and an assistance to create a digital wallet in a simple and secure way.
This partnership between key players is a joint project of public utility to democratise the use of these new technologies with an official launch during ICT Spring. According to Farvest, the project is a long-term collaboration to offer the best of the digital and physical world, echoing the main theme of the first day of the event "Beyond Frontiers".