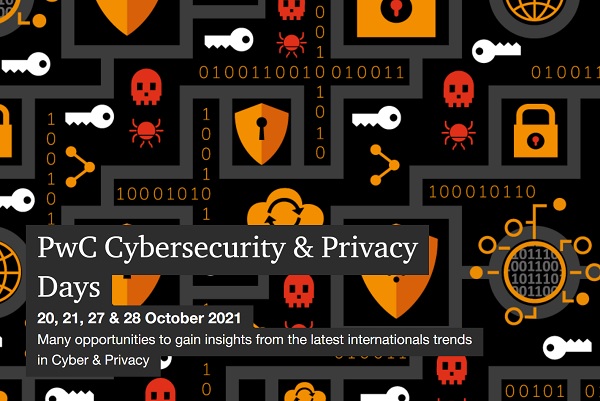 PwC Luxembourg has announced the dates for this year's PwC Cybersecurity & Privacy Days, as well as the opening of applications for the Cybersecurity Solution of the Year Award 2021.
The PwC Cybersecurity & Privacy Days will be taking place on 20, 21, 27 and 28 October 2021. As always, these events occur within the framework of Cybersecurity Week, designed to position Luxembourg as a leading European location for cybersecurity startups, talent, investors and experts who are looking for growth opportunities. The events offer opportunities to gain valuable insights from the latest international trends in cybersecurity and privacy and network with experts in the industry.
One of the highlights of the annual PwC Cybersecurity & Privacy Days is the Pitching competition, which has grown in size and stature over the years. Applications for this year are now open for companies wishing to present their innovative solutions addressing major cybersecurity or privacy challenges.
Koen Maris, Cybersecurity Leader at PwC Luxembourg, commented: "One only has to pick up any paper or go online to see that the current wave of attacks is increasingly making companies victims, citizens casualties and holding privacy hostage. Ransomware, cyberattacks, supply-chain attacks and phishing - these are just some of the security and privacy challenges that need to be addressed. This year we are really looking for well considered solutions as we move further into a world of remote work and inter connectivity where privacy has become a commodity, hackers are growing bolder in their hunt for unauthorised access and individuals and companies need to collect, store and share their data in a more intelligent way".
Companies wishing to be considered should apply online at www.pwc.lu/cybersecuritydays by 30 June 2021. PwC Luxembourg will announce the selected five solutions on 17 September 2021. Coaching will also begin from this date on.
The PwC Cybersecurity & Privacy Days - Pitching competition, as well as the Award Ceremony and Gala Dinner, will take place on 28 October 2021.