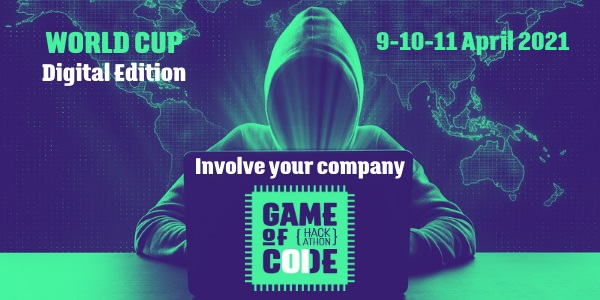 Farvest, a Luxembourg B2B event and marketing agency, has announced that the next edition of the Game of Code hackathon is going digital and international; the event will be held from 9 to 11 April 2021.
Ahead of this sixth edition, the organisers have officially launched a call for the best developers in town to take place in this 36-hour worldwide coding hackathon. Developers will have the chance to challenge themselves and show off their coding skills, as well as meet with international coding specialists while developing an international network.
Up to €10,000 in cash prizes are up for grabs.
To register, involve your company and build your developer team (three to four people), then book your ticket at www.gameofcode.eu/join-the-party and finally, send your team's contact information to the organisers via email: team@itone.lu.
The contest rules are available at www.gameofcode.eu/contest-rules.