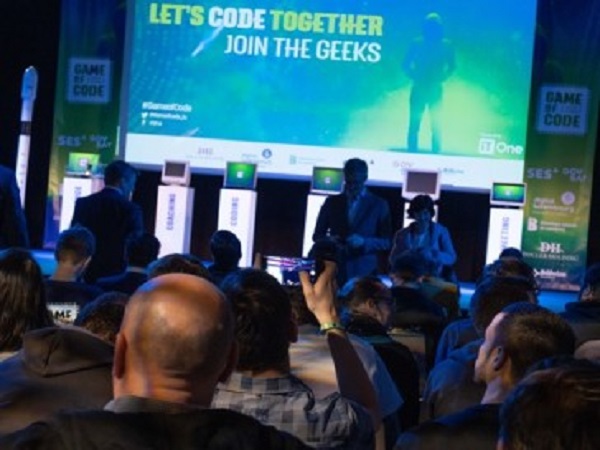 Credit: Farvest
Following the recent government announcement extending the ban on all large gatherings up to 31 July 2020, Farvest has decided to postpone this year's Game of Code hackathon until 9-10 October 2020.
The Game of Code event was originally scheduled for 3-4 April at Forum Geesseknäppchen in Luxembourg City, before first being postponed until 19-20 June and now again until 9-10 October 2020.
For the fifth consecutive year, hundreds of coders and developers will come together to compete in a 24-hour hackathon in Luxembourg City. They will spend 24 hours on several tech and coding challenges while expressing all their creativity in order to win over the jury members, sponsors of the event and IT experts.
Further details are available at https://www.gameofcode.eu/2020-edition#3.