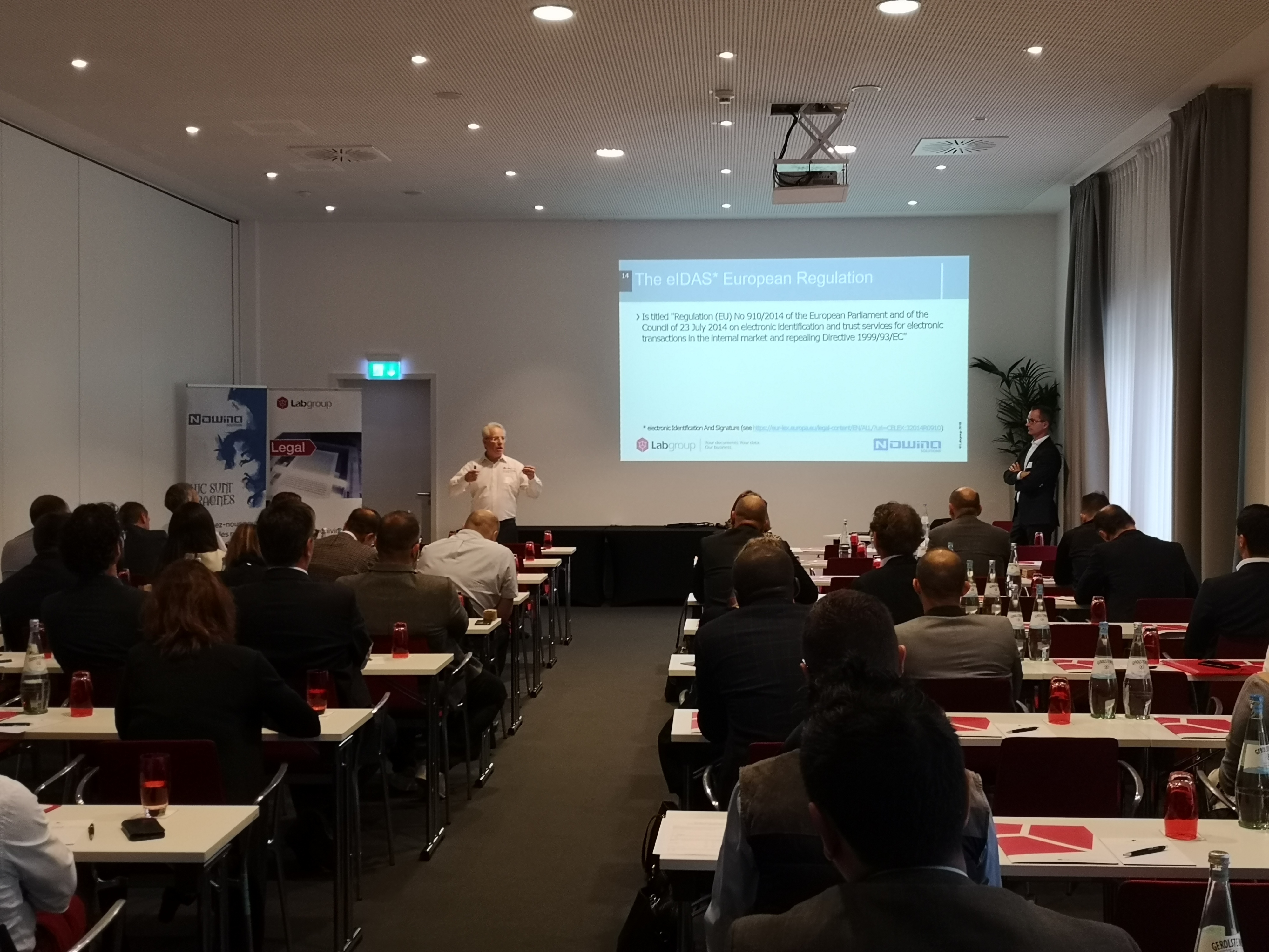 Labgroup, leader of information lifecycle management, and Nowina Solutions, specialised provider for electronic signature services, have joined forces to launch an online electronic signature service, integrated into an EDM (Electronic Document Management) software.
The Luxembourgish companies want to enable small and medium-sized companies to reduce their costs by easily accessing this modern and legally recognised method of validation.
The digitisation of companies and digital transformation of businesses are today obvious, causing significant changes in the way a company concludes and signs contracts. Indeed, the electronic signature, which has a legal value since 1999, is, for the parties, the new way of validating an agreement, without having to print, post, and return, verify, archive the document...
All that is required is an email address and a smartphone to sign an electronic document online in a secure and ultra-fast way.
The electronic signature offers more flexibility than handwritten signatures. Three specific levels of reliability are defined in the applicable law (Regulation (EU) No 910/2014 of the European Parliament and of the Council of July 23rd, 2014 about electronic identification and trust services for electronic transactions within the domestic market and repealing the Directive 1999/93 / EC), can be chosen depending on the value of the document to be secured:
- The qualified electronic signature, which has the same legal value as the handwritten signature within the European Union, is based on a digital identity certificate acquired from a duly recognised European Certification Authority, such as LuxTrust, recorded on a highly secured medium, such as a chip integrated in identity cards (Belgian and Luxembourgish).
- The advanced electronic signature recognised worldwide can take different forms (handwritten signature on a touchpad, signature based on a single-use certificate ...), and must be preceded by an identification of the signatories, whose nature and acuity will depend on the intended degree of securitisation.
- The simple electronic signature has lower requirements as well as legal value, but sufficient in many circumstances (for example, in case of the receipt of parcels, validated by a signature affixed on the touchpad of the deliverer).
The first two levels of electronic signature allow guaranteeing the identity of the signatories, the date of the signature and the non-alteration of the validated content.