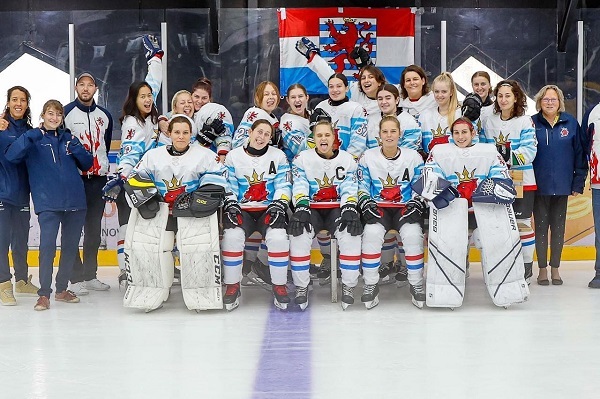 Credit: Icehockey Luxembourg
Luxembourg's women's ice hockey team, the Lionesses, have secured bronze at the International Ice Hockey Federation's (IIHF) inaugural Women's Development Cup, which took place in Kuwait from 6 to 12 November 2022.
This showcase tournament marked the first time that a women's ice hockey team from Luxembourg competed at the international level.
After a first historic victory against Ireland on Sunday 12 November 2022, the Lionesses went on to defeat the United Arab Emirates (UAE) the following day, taking Luxembourg (temporarily) to top of the league.
The Lionesses later suffered a loss against hosts Kuwait but went on to beat Andorra. On the fifth and final day of the tournament, Luxembourg lost 0-4 against undefeated Colombia.
Colombia ultimately secured gold at the IIHF Women's Development Cup, having won all five of their games, followed by Kuwait (three wins, two losses) in second place and Luxembourg (three wins, two losses) in third place.