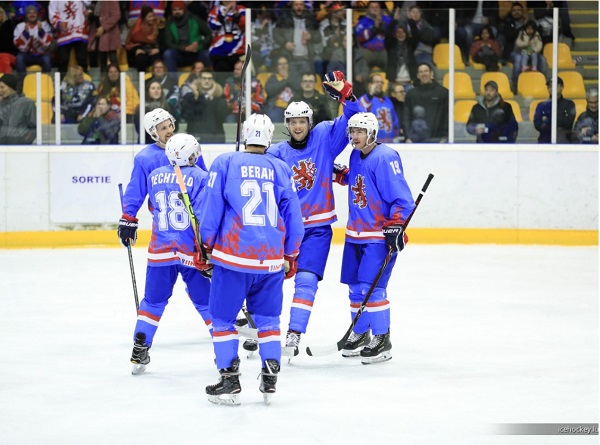 Credit: icehockey.lu
Over the weekend, Luxembourg hosted for the first time the Preliminary Round 1 Group N of the 2022 Men's Olympic Ice Hockey Qualification.
On Friday evening, during their first ever Olympic Qualifiers match, the host team won 10-1 against opponents Bosnia and Herzegovina at the ice rink in Kockelscheuer.
Whilst seven players scored goals for Team Luxembourg on this occasion, the Red Lions' success has been largely attributed to the performance of 17 year old Vlad Shelest who managed to score a hat trick during this intense game.
Indeed, Vlad Shelest was among four newcomers to the team, along with Niklas Meijer, Demir Mededovic and Natan Weyders, all of whom are nineteen or younger. Whilst Meijer and Weyders missed out on the tournament, the team's youth was supported by the first-time appearances of Markus Beran and David Church, both of whom played well on Friday evening.
Despite a relatively strong performance from Bosnia and Herzegovina, Luxembourg managed to score ten goals on 50 shots on target. The host team also benefitted from support from home and away fans who filled the stands.
Day 1 also saw the United Arab Emirates and Kyrgyzstan go head to head, with the latter securing a 9-4 victory.