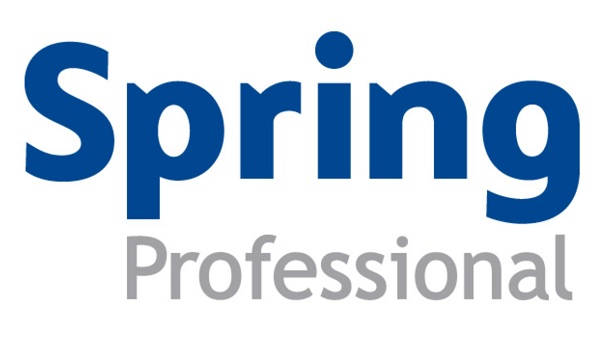 The Adecco Group Luxembourg has announced that Ajilon, Adecco Office Finance and Adecco Permanent Placement are merging to become Spring Professional Luxembourg.
The Adecco Group Luxembourg today confirmed that it is undergoing a strategic brand reorganisation in order to unify its offer of services and to improve the quality of its matchmaking services between individuals and companies.
On 14 January 2020, the brand Ajilon, which has been present in Luxembourg for 25 years and specialises in outsourcing and HR transformation, will merge with two out of the eight Adecco branches present in the Grand Duchy to create Spring Professional Luxembourg.
The three entities located in the same building in Place de Paris are joining their forces to create a unique dedicated space for middle management with extensive HR solutions (recruitment, outsourcing and HR transformation offers) under one unique brand.
According to the Adecco Group, an international HR solutions firm, Spring Professional is specialised in the employment of middle managers and highly qualified professionals in contracting, temporary work and permanent placement. Active in more than 25 countries, Spring Professional will soon integrate the Luxembourg recruitment landscape, which will build upon the brand's expertise and international network.
Julie Noirhomme, Managing Director of Spring Professional Luxembourg, commented: "Our goal is to bring together the efforts, resources, time and efficiency to provide harmonised services based on customer - candidate centricity under one brand".
By grouping their departments and organising teams by industry, recruiters are business experts in each of these sectors. Customer requests are thus focussed on customer needs and no longer on the type of contract, thus potentially allowing better communication and greater efficiency.
Julie Noirhomme went on to highlight the importance of being in phase with the changes in the labour market: "We are convinced that the trend for the coming years will be to link Matching, Assessment, and Upskilling. Our services evolve around this virtuous circle".
Thanks to this diversity of HR services, Spring Professional is set to be entirely dedicated to the needs of the Luxembourgish market.
More information will be available following the launch at https://www.springprofessional.lu/.