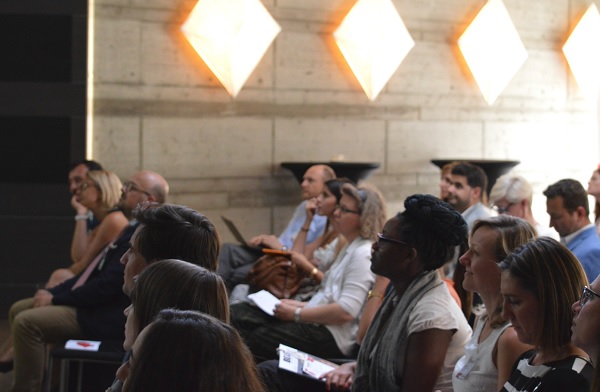 Credit: Farvest
A new edition of HR Day will take place on 23 April 2019 at Kinepolis Kirchberg.
This year, the event will centre around the theme "HR, catalysts of the company platform", to be debated by the experts present. More than 150 HR managers are expected for this half day of conferences and exchanges.
Through the interventions of several international and local speakers, but also with the participation of many innovative startups, the HR Day will look at the main trends in the sector, which are redefining human resources in ever more digital environments. Thus, the experts will discuss the latest tools to develop performance, mobile applications, the advent of collective intelligence, new organisational models and the importance of corporate culture, gamification or even means used to boost commitment and performance management.
To date, the organisers, Farvest, have announced the participation of David Goldsmith, Abdallah Guarssifi (Founder, Distinction Executive Solution), Gáspár Kocsis (Managing Director, Bondweaver), Sophie Henrion and Etienne Piot (Digital Expert and Business Manager, Protime) who will share their good practices and innovative solutions.
Anyone wishing to share their expertise or present their innovation solutions during this event are invited to contact Johanna Grosjean via email: johanna.grosjean@farvest.com or tel.: +352 26 27 69 8. Further information is available on www.hrday.lu.