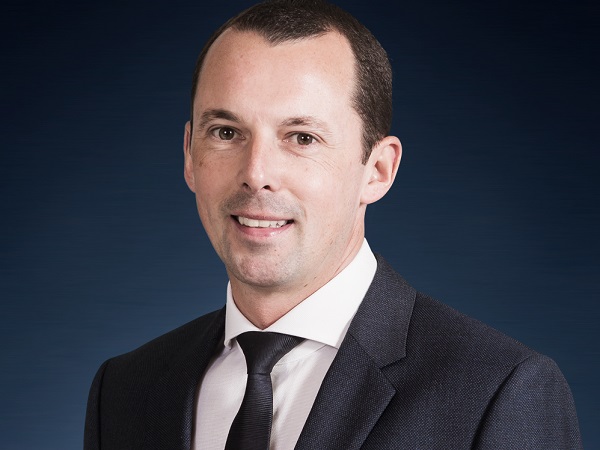 Christophe Gaul, Regional Head of Europe at Ocorian; Credit: Ocorian
Allegro S.à r.l., a Luxembourg-based third party management company (ManCo), Alternative Investment Fund Manager (AIFM) and fund administrator, has become Ocorian Fund Management S.à r.l., following the acquisition of the company by Ocorian group in April 2020 and subsequent rebranding efforts.
Ocorian is a global leader in fund services, capital markets, corporate and fiduciary services. This latest move is expected to add depth and breadth to Ocorian's funds business, which offers fund administration and associated services across all investment structures with particular specialisms in green energy, listed and private funds.
Ocorian also offers end-to-end service solutions for fund groups to maximise the benefit of centralising their administration and create economies of scale. It is fully licensed to provide ManCo, AIFM and fund administration services to AIF, RAIF, non-AIF and UCITS funds.
Christophe Gaul, Regional Head of Europe at Ocorian, commented: "The acquisition of Allegro is a major milestone for Ocorian. We are ideally placed to deliver full ManCo, AIFM and fund administration services and our global funds offering is significantly enhanced. We now have a very sizeable team in Luxembourg with nearly 150 professionals servicing blue chip companies, investment managers, institutional investors and high-net-worth individuals based in Europe and across the globe".
Thomas Fahl, Managing Director of Ocorian Fund Management, added: "Becoming part of Ocorian provides us with an expanded international footprint and our clients can benefit from a significantly broader range of fund and fiduciary solutions and specialist expertise. We provide an appealing service model, as fund initiators seek to minimise costs by using affiliated entities of the Ocorian group with two or more authorisations across multiple asset classes and fund types".
Ocorian has $260 billion in assets under administration and employs 1,250 professionals. It manages over 17,000 structures on behalf of 8,000 clients including financial institutions, large-scale international organisations and high-net-worth individuals.