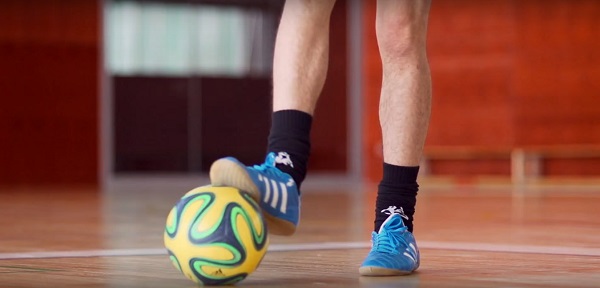 The Sportunity non-profit organisation has announced the third pillar of its 'Integration through Sport' project, in the form of regular football training for refugee children and teenagers at the Foyer Ettelbrück of Caritas.
On Sunday 24 April 2016, Sportunity volunteers Monique Hardt and Agron Hyseni officially launched the football programme in the presence of Tun Di Bari, chairman of FC Etzella, and Serge Bix, president of the Association Luxembourgeoise des Entraîneurs de Football (ALEF).
It was announced that trainings will be held weekly on football fields provided by the town of Ettelbrück and FC Etzella. The sports programme also provides for exchanges between young participants at the foyer and the home team, which will enable young asylum seekers to learn languages and better integrate into society.
Created in 2013, Sportunity developed the project to meet challenges linked to migration flows in Europe and to facilitate the integration of refugees in the Grand Duchy whilst promoting tolerance, respect and mutual understanding within the local community. The football component follows the establishment of hip hop classes in the city and the creation of an athletics courses at the Foyer Héliar in Weilerbach.
Photo by Ville de Luxembourg