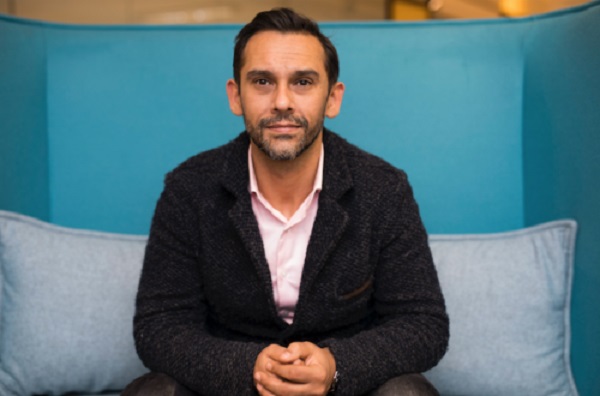 Nasir Zubairi, CEO of LHoFT; Credit: The LHoFT
The LHoFT Foundation has announced the launch of its exclusive "Mentors Directory", designed to support fintechs in the Luxembourg ecosystem and beyond.
The core mission of the LHoFT Foundation is to drive technological innovation for Luxembourg's financial services industry, fostering innovation and developing solutions to shape the future of financial services. To do so, the LHoFT counts on an ecosystem of more than 170 fintechs worldwide, as well as practitioners, experts and specialists working side-by-side with those entrepreneurs to get to the next level.
Over the past years, the LHoFT has built up a broad network of experts from the financial services ecosystem and beyond, who are willing to share their insights and experience with fintechs. These mentors have proven skills in key disciplines such as innovation, technology, leadership, sales, accounting, sustainability, marketing and fundraising. They provide insights to many fintechs in the Luxembourg ecosystem, be it through LHoFT's accelerations programmes or through general availability to entrepreneurs in the community.
To help support and cultivate the sharing of expertise in the fintech community, the LHoFT has now formalised its directory of mentors and the process to connect with them, with the LHoFT website as the core tool.
The LHoFT's Mentor Directory is expected to grow further over the coming months. The directory already includes Robert Scharfe, Former CEO of the Luxembourg Stock Exchange (LuxSE), Cristian Paun, Global Head of Innovation at Dupont, and Denise Voss, Chairwoman of LuxFlag, to name a few.
Nasir Zubairi, CEO of the LHoFT, explained: "I have been fortunate to have had access to incredible mentors to guide my own career. They really make a difference. We are so very grateful that experts and innovators from the Luxembourg ecosystem are willing to help up-and-coming companies shape the future of financial services".
Alex Panican, Head of Partnerships and Ecosystem at the LHoFT, added: "As Isaac Newton famously said; he managed to see further than others, by standing upon the shoulders of giants. All great entrepreneurs, all visionaries, need mentorship and advice from people with better expertise and more experience. And we are lucky to have such giants in Luxembourg, ready to carry others further".
The LHoFT Mentors Directory is available at: https://lhoft.com/en/mentors/.