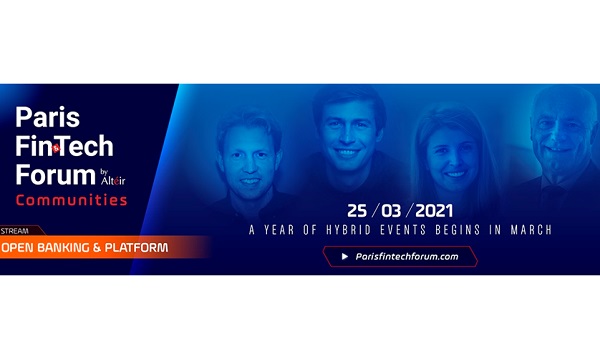 The Luxembourg House of Financial Technology (LHoFT) today announced that it is once again a partner of the Paris Fintech Forum, which is taking place this year in a new format.
The first event of 2021 will take place online on Thursday 25 March 2021 from 14:00 to 18:30. This opening event will focus on "Open Banking & Platform" with some of the key players of the industry in various sessions.
Beside the many networking activities, participants can discover top level interviews and panels with the Chairs and CEOs of the European Banking Authority, Plaid, Tink, CBI, the European Banking Federation, Deposit Solutions, nCino, Treezor, Bridge by Bankin, OpenPayd, Fidor Solutions and Fintonic, among others. Several side sessions (thematic interactive roundtables, direct video chat with speakers, open discussions tables, etc.) are also on the agenda.
Among the speakers from Luxembourg are Pascal Bouvier, Managing Partner at MiddleGame Ventures, and Luc Falempin, CEO of Tokeny Solutions.
More information on the full programme is available at members.parisfintechforum.com/content/agenda_march-25.
To register, visit parisfintechforum.com/tickets21.