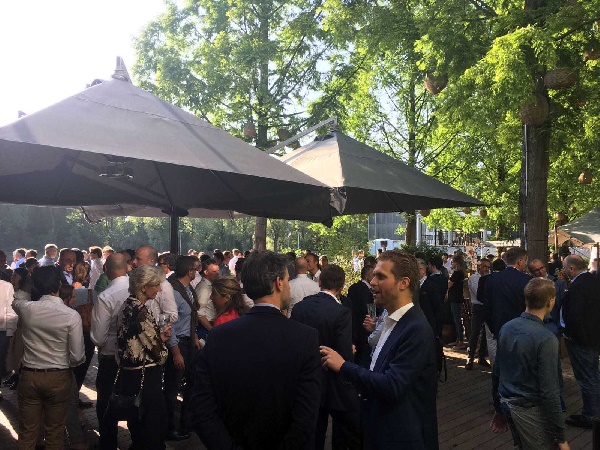 LHoFT, B-Hive and KPMG Luxembourg yesterday hosted the first European 'Fin & Tonic' networking event in Amsterdam, bringing together global fintech hubs to drive international collaboration.
Following the signature of the Memorandum of Understanding between the LHoFT Foundation and B-Hive Belgium at the Paris Fintech Forum in January, the two innovation hubs have been collaborating on initiatives to further advance across Europe for the benefit of the financial services industry. In their latest joint endeavour, the LHoFT and B-Hive hosted the first Fin & Tonic event alongside the Money 20/20 Europe conference, Europe's pre-eminent Fintech conference, in Amsterdam on 5 June 2018.
This first European networking event provided an opportunity to meet and mingle with startups, financial services firms and innovation hubs from all over Europe. The LHoFT Foundation and B-Hive welcomed over 200 guests that included 12 fintech associations/hubs from across Europe including the Czech Fintech Association, Fintech Scotland, Paris Fintech Forum, Holland Fintech, Invest Lithuania and Fintech Belgium​. The event was also sponsored by KMPG Luxembourg, one of the 13 private sector partners on the board of the LHoFT Foundation.
"Innovation in the financial services industry will move forward by us all working together, leveraging all our strengths and networks", commented Nasir Zubairi, CEO of the LHoFT, before adding that: "Events such as this aim to bring together more hubs and fintech stakeholders to get to know each other, discuss, find areas of mutual opportunity and cement new partnerships."