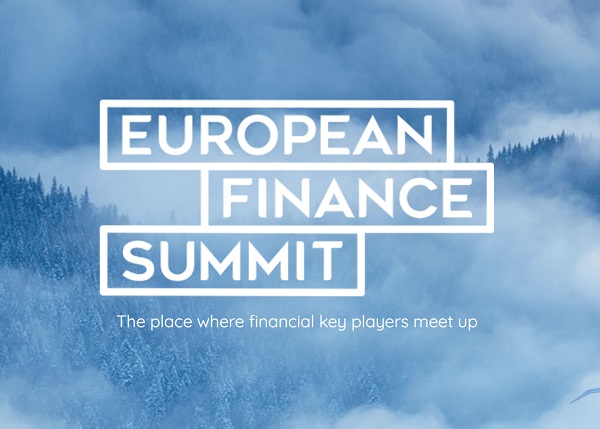 Credit: Farvest
The first edition of the European Finance Summit, organised by Farvest, will be taking place on Thursday 5 March 2020 at the European Convention Center Luxembourg (ECCL) in Luxembourg-Kirchberg.
The European Finance Summit will be composed of several conferences featuring European experts as well as an exhibition area, a networking cocktail and the 11th edition of the Luxembourg Finance Awards ceremony.
The summit will bring together financial professionals to share their best practices, analyse international financial markets and trends. Participants will have the opportunity to build strategic roadmaps in terms of tax, treasury and compliance reporting, discuss in depth topics related to current asset management, funds, (private) banking and regulation, among others. This year, the event is divided into two main themes: the evolution of the payment industry (in the morning) and the new financial landscape, detailed by European experts at the Horizon 2030 (in the afternoon).
The organisers have confirmed the participation of several guest speakers and renowned experts who will discuss the latest trends in the financial sector, namely open finance, current payments trends, PSD2, new consumers' approaches, the evolution of financial services in the digital economy, impact investing and green investments, and to reflect on the future landscape.
Confirmed speakers to date include: Nicolas Mackel, CEO of Luxembourg for Finance; Gilbert Fridgen, PayPal-FNR PEARL Chair in Digital Financial Services at the University of Luxembourg's SnT; Bertrand Perez, Managing Director & COO of Libra Association; Nasir Zubairi, CEO of LHoFT; Jonathan Prince, Co-founder of Finologee; Benjamin Belais, VP International of Lydia; Florian Graillot, Co-founder & Partner at Astorya.vc; Olivia Vinden, Head of Fintech and Innovation at Alpha FMC UK; Marc Hemmerling, General Counsel Digital Banking, Fintech and Payments & Member of the Senior Management of ABBL; Balazs Barna; Technical Lead, European Expansion at TransferWise; Paola Papanicolaou, Group Head of Innovation at IntesaSanpaolo; and Matteo Rizzi, Unconventional Entrepreneur, Book Author, Venture partner and Co-founder of FintechStage.
Pitch Your Startup
This year and for the first time, the startup pitching session is organised as a year-long competition: the semi-finals of the different categories will take place during the four seasonal events organised by Farvest, with the winners of each category entering the Grand Finale to take place in September 2020. The overall cross-category winner will receive €50,000. During the European Finance Summit, the Pitch Your Startup competition will focus on three categories, namely Fintech, Regtech and Insurtech.
Luxembourg Finance Awards 2020
Six awards will be distributed after the conference session. These awards aim at rewarding the best local solutions and initiatives:
• Finance Team of the Year rewards a finance team for its outstanding results on a specific project (implementation of a new financial system, compliance with new regulations, etc.)
• Treasury Manager of the Year, a prize supported by ATEL, rewards a leader in treasury and finance, who has helped the company to benefit from new insights, achieve improvements in efficiency, spreading best practices and establishing solid as well as viable relationships with banks and company partners
• Inspirational Woman in Finance is dedicated to recognising an outstanding woman for her achievement in shaping and influencing the financial industry in Luxembourg
• Fintech Solution of the Year aims to reward a company, which has decided to offer a new, creative, innovative, efficient service or product; this company works to improve customer experience and demonstrates this through its solution
• Financial Software provider of the Year rewards a company for a software providing effective solutions to store, analyse, manage or deal with financial data, transactions, records; it contributes to facilitate the work of financial teams
• Best Marketing Campaign in Finance is devoted to a company that has delivered an impactful marketing campaign over the past twelve months on the financial market
The deadline for applications is 11 February 2020. For more information, visit www.europeanfinancesummit.com.
Entry is free of charge for end users (bankers, private bankers, treasurers, funds managers, insurers, COO, CTO, CIOs, etc). Entries for service providers, consultants and lawyers is €300 excluding VAT and complies with a participation policy of 75% for end users or 25% for services providers.
Chronicle.lu readers are eligible for a 30% discount using the invitation code CHR30 on https://www.europeanfinancesummit.com/get-tickets/standard-ticket/.