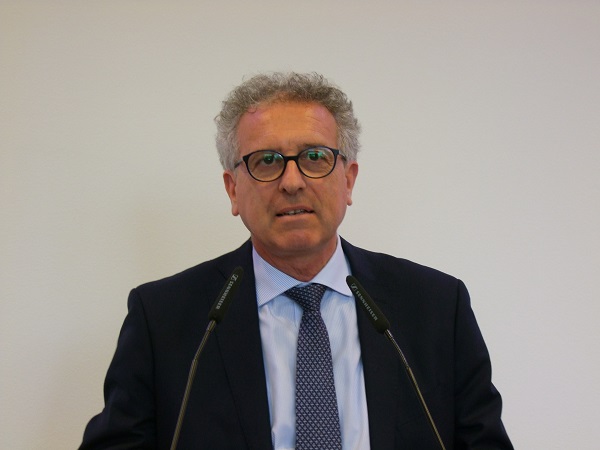 At the joint meeting of Luxembourg's Finance and Budget Committee and the Committee on Budget Execution Control on Monday, Luxembourg's Minister of Finance, Pierre Gramegna, presented the financial situation of the state as of 31 December 2019.
In the fourth quarter of 2019, the Central Administration's accounting balance recorded a surplus of €1.2 billion, which represents an improvement of €448 million compared to the same period in 2018. This increase can be explained in part by the very favourable development in revenue, particularly corporate income tax.
As of 31 December 2019, there was also a positive scissor effect in terms of the evolution of revenues and expenses. While compared to the end of December 2018, spending only increased by 5.1% and amounted to €18.5 billion, whereas revenue increased by 7.3% and reached close to €20 billion.
Nevertheless, the figures for the fourth quarter of 2019 do not correspond to the final accounts. Each year, the budgetary year includes an additional period which runs from January to April of the following year.
Finance Minister Pierre Gramegna commented: "The central administration's interim balance as of 31 December 2019 has exceeded the threshold of one billion. This is a temporary situation which is very favourable, due to the good development of revenue and the rigor in the execution of the budget. Even if a significant volume of expenses is still to be recorded during the additional period, I am completely confident that the 2019 financial year will end, once again, in a surplus situation as in 2018 and this, while maintaining investments at a very high standard".