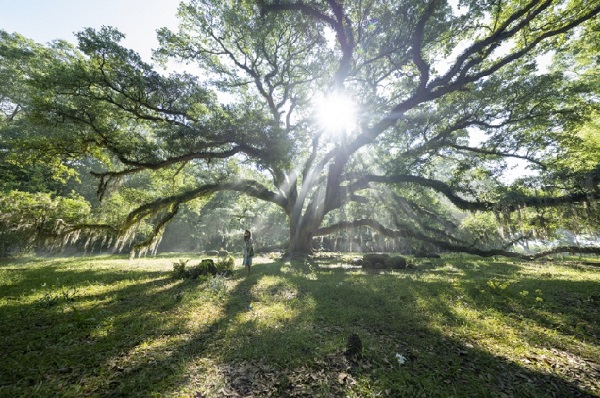 Directed by Olivia Newman (First Match) and starring Daisy Edgar-Jones (Normal People (TV Series); Cold Feet (TV Series); War of the Worlds (TV Series)), Taylor John Smith (Blacklight; Almost Friends; Hunter Killer), Harris Dickinson (The King's Man; Maleficent: Mistress of Evil; County Lines; Beach Rats), Jojo Regina (The Chosen (TV Series)) and David Strathairn (Lincoln; Nightmare Alley; Good Night, and Good Luck; L.A. Confidential).
Drama; 125 mins; 12+
Based on the novel by Delia Owens (which has sold over 12 million copies), the film is set in the early 1960s in the marshlands of North Carolina.
Kya Clark (Daisy Edgar-Jones) is known locally as Marsh Girl and has been treated as an outcast all her life. All her family left, first her mother, then her sisters and brother, and ultimately her father. As a result, she grew up alone in a shack in the marshes, abandoned, lonely, scared and hungry.
The film starts with the discovery of the body of a young man, Chase Andrews (Harris Dickinson); as Kya is the outsider, suspicion immediately falls on her. One of the few people who had not been prejudiced towards her, lawyer Tom Milton (David Strathairn), offers to represent her at her upcoming trial.
As she sits alone in her jail cell, also during the trial, her back-story through the 1950s is presented in a series of flash-backs, from when she was young (played by Jojo Regina) and as she was growing up, during which time she met Tate Walker (Taylor John Smith) and also Chase, both of whom showed an interest in her.
Although she never attended school (apart from one eventful day), she eventually learnt to read and write and took a significant interest in nature around her, keeping diaries and notebooks, and often drawing shellfish, birds, insects and other animals.
This is a wonderful story, beautifully told on the big screen, with Daisy Edgar-Jones (who shot to prominence opposite Paul Mescal in the film adaptation of Sally Rooney's Ordinary People) delivering a masterful performance as the innocent but intelligent "Marsh Girl".
It draws parallels with Aisling Walsh's 2016 film "Maudie" starring Sally Hawkins, certain in that the main character, who is considered an outsider and treated appallingly by the community, develops a considerable artistic talent. But "Where the Crawdads Sing" is so much more, and draws on some parallels too with "To Kill a Mockingbird" which also is set in southern USA and involves the trial of a person accused out of prejudice.
The cinematography is stunning, from mosses dangling from the trees to intricate waterways, although some scenes with wildlife (primarily birds) could have been a bit more realistic. And the courtroom scenes are kept to a minimum.
Currently being screened in Luxembourg at Kinepolis and Ciné Utopia.