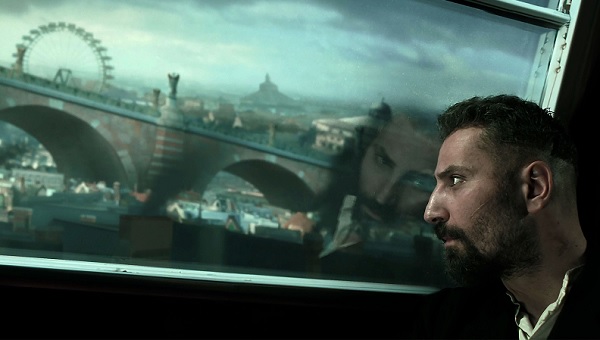 Hinterland wins at Locarno; Credit: Beta Cinema
On Saturday 14 August 2021, the film Hinterland, directed by Stefan Ruzowitzky, a Amour Fou Luxembourg (Bady Minck and Alexander Dumreicher-Ivanceanu) co-production, was awarded the Audience Award at the 74th Locarno International Film Festival in Switzerland.
The film had celebrated its world premiere in Locarno on Friday 6 August at Piazza Grande in front of more than 6,000 film buffs and professionals.
Luxembourg collaborators include Marc Limpach as actor, Uli Simon as head costume designer, Gilbert Degrand as head-electro, Raoul Nadalet for Espera Productions as post-production studio, Alain Goniva as sound engineer and Michel Schillings as sound mixer, Karoline Maes as production manager and André Fetzer as line producer.
The original music for Hinterland was composed by Kyan Bayani, a Luxembourg sound artist and composer whose projects include fiction films and documentaries.
The film, largely shot at the Filmland studios in Kehlen, will go on general release in the Grand Duchy in October 2021 in cinemas of Kinepolis, Ciné Utopia and CDAC.
Synopsis: HINTERLAND takes place in Vienna in 1920 in the ruins of the Great War. After seven years of captivity in Russia as a prisoner of war, Peter Perg, a former detective, returns to his hometown. However, Vienna is no longer the same city. A stranger in a dark world, marked by hunger and crime, he is confronted with a mysterious murder: one of his comrades, with whom Perg was in Siberia, has been murdered and he sets himself the goal of finding the murderer to bring him to justice.