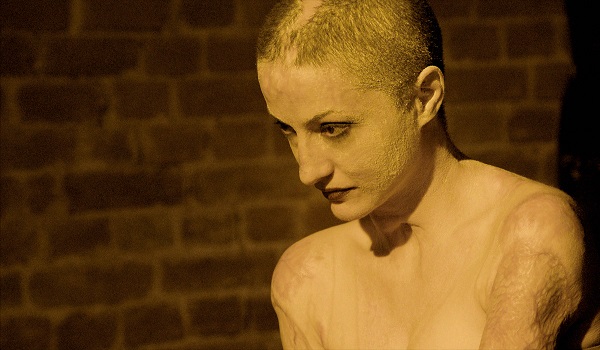 Collective; Credit: Samsa Film
The Academy of Motion Picture Arts and Sciences today unveiled its nominations for the 93rd Academy Awards (Oscars), which will take place on Sunday 25 April 2021.
Among this year's nominations are two Luxembourg co-productions: "Collective" and "Wolfwalkers".
Directed by Alexander Nanau, the Romania-Luxembourg co-production Collective is nominated in two categories: Documentary Feature and International Feature (representing Romania).
Since its world premiere at the Venice Film Festival in 2019, where the film was officially selected, as well as at the Toronto Film Festival that same year, Collective has bagged awards around the world, including the award for best European documentary at the European Film Awards (EFA) in 2020. In Luxembourg, the documentary jury of the Luxembourg City Film Festival (LuxFilmFest) awarded it the prize for best film in March 2020 and the film was released in cinemas nationwide in autumn.
Luxembourg-based Samsa Film contributed to this political documentary by providing a team of technicians made up of: Angelo Dos Santos (sound editor); Michel Schillings (sound mixer); Kyan Bayani (music); Raoul Nadalet; (calibration); Liam Mc Evoy (first assistant image editor); Claude Kongs and Raoul Nadalet - NAKOfx (special effects); Livia Langers (research assistant); Sven Becker (still photographer).
Wolfwalkers, an Ireland-Luxembourg co-production directed by Tomm Moore and Ross Stewart, is nominated in the Animated Feature category.
Since its world premiere at the Toronto International Film Festival in September 2020, Wolfwalkers has received critical acclaim, including eighteen awards and 39 international nominations, the most recent of which was at the Golden Globes.
The Luxembourg company Mélusine Productions produced two-thirds of the animation for Wolfwalkers as well as part of the layout and all of the colour sets for the film. The studio also worked on 3D modelling, colourisation and textures of the reference models. Wolfwalkers mobilised the work of around 60 people in the Grand Duchy for more than fifteen months of production. The majority received training from the Studio 352 team, which has to its credit several internationally renowned animation productions over the past 24 years.
Wolfwalkers, a tale for young and old, set in Ireland of centuries past, is currently being screened in cinemas in Luxembourg (English and French versions) and is available on the Apple TV+ platform. The Luxembourgish version was also shown as part of LuxFilmFest last weekend.
The 93rd edition of the prestigious Oscars ceremony will be held at the Dolby Theater in Los Angeles on 25 April. It will be broadcast live on ABC in the United States and in more than 225 countries.