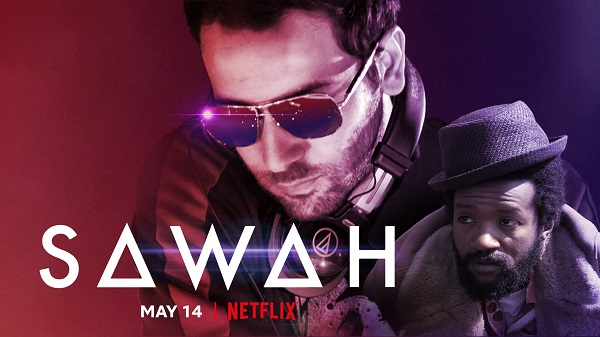 Wady Media has announce that SAWAH, directed by Luxembourg filmmaker Adolf El Assal, will be available exclusively from tomorrow on Netflix.
The film will be broadcast in a total of 46 countries including the Benelux, Germany, Austria, German-speaking Switzerland, Eastern Europe and the Middle East. Other territories are expected to follow thereafter.
SAWAH is thus the very first Luxembourgish live action feature film directed by a local director on Netflix.
The film tells the story of Skaarab, a DJ from Cairo, Egypt, who is invited to play his sounds in Brussels during an international DJ competition. During his journey, he gets stuck in a country he has never heard of: Luxembourg. Skaarab then decides to find a way to reach his goal in time while a revolution breaks out in his home country. A crazy 48-hour epic ensues.
SAWAH is the second feature film of Adolf El Assal, a Luxembourgish director of Egyptian origin also known for his first film "Les Fameux Gard" released in 2012. SAWAH is a majority Luxembourg production (Deal Productions / Wady Films), produced with the support of the Film Fund Luxembourg in co-production with Belgium (Caviar) and Egypt (Film Clinic).
Wady Media is responsible for international sales and distributes the film in Luxembourg and Belgium.