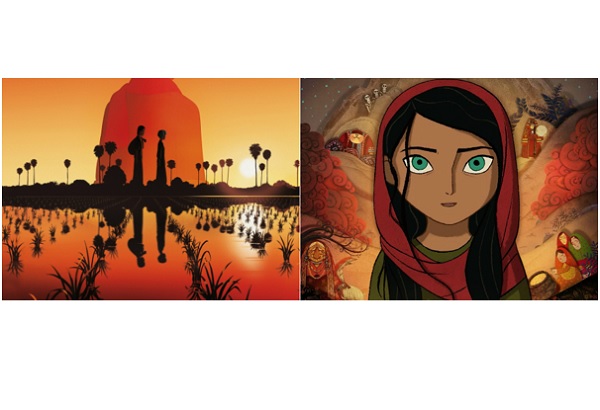 Funan & The Breadwinner; Credit: Film Fund Luxembourg
Film Fund Luxembourg has announced that the Emile Awards ceremony (organised by the European Animation Awards) has recognised Luxembourg's animation film industry as its productions have won no less than six of the eighteen awards.
Luxembourg films had received a total of 10 nominations for the 18 awards, with two films - Funan and The Breadwinner - scooping 6 awards between them.
Funan, directed by Denis Do, a Bac Cinema co-production (David Grumbach, producer) with France, Belgium and Cambodia, won 2 Emile Awards:
- Best scenario
- Best design and sound design.
The Luxembourg animation studio Fabrique d'Images also contributed to the making of the film which has already won Best Film at the Annecy International Animated Film Festival.
The Breadwinner by Nora Twomey, a Mélusine Productions (Stéphan Roelants, producer) co-production with Ireland and Canada, won 4 Emile Awards:
- Best achievement
- Best storyboard
- Better character animation
- Best decors and character design.
To date, The Breadwinner has gone on an extraordinary marathon around the world gathering some 50 nominations (e.g. at the Academy Awards, Golden Globes and the European Film Awards) and 16 major international awards (including the ACTRA Toronto Awards, the FIFA Annecy and at the Annie Awards).