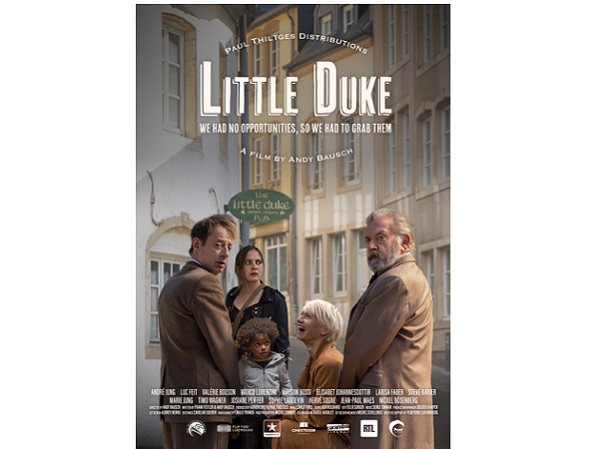 The Irish Club of Luxembourg (ICL) will be attending the forthcoming British & Irish Film Festival (BIFFL) 2023 Autumn Edition which is taking place from 13 to 28 September 2023.
Normally the club tries, for the first event back after the summer holidays, to select an interesting festival film to attend and to have a meal beforehand/afterwards.
The screening the ICL will be attending is the drama Little Duke which is set in and around an Irish pub in Pfaffenthal of the same name. The screening will be followed by a Q&A with the renowned Luxembourgish film director, Andy Bausch, plus possibly members of the cast. While the film is in Luxembourgish with subtitles in English and French, the Q&A will be held in English.
Synopsis: An inheritance doesn't always signify the end to all problems. Quite the opposite: for two penniless, ageing friends, it creates a host of new ones which at first seem insoluble. A tale of friendship, of optimism against reality, of father-daughter relationships, all centred around an Irish pub in Pfaffenthal which has seen better days... Wonderful characters and great cinematography which captures Luxembourg City, particularly Pfaffenthal, in all its glory.
- Sunday 17 September @ 15:00 - Screening of Little Duke (100 mins) at Ciné Utopia
The club will be going for a meal beforehand at the Porta Nova (14 Avenue de la Faiencerie, L-1510 Limpertsberg), meeting at 13:00.
To attend the event, purchase your cinema ticket (€10) directly (https://www.luxembourg-ticket.lu/en/8/eid,62734/little-duke-%28biffl-autumn-edition-2023%29.html). To attend the meal beforehand, contact Fiona at email: party@irishclub.lu so she can reserve a table(s).
For full details on the festival, the full programme is available online at https://www.bifilmseason.lu/current-season.