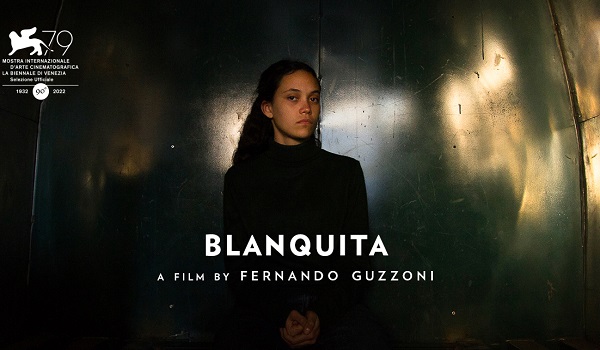 Credit: Tarantula Luxembourg
The film production company Tarantula Luxembourg has announced that its co-production "Blanquita" has been selected for the "Orizzonti" section of the Venice International Film Festival's official selection; the 79th edition of this film festival is taking place in Venice, Italy from 31 August to 10 September 2022.
Fernando Guzzoni's "Blanquita", co-produced by Rampante Films (Chile), Tarantula Luxembourg, Bonne Pioche (France) and Madants (Poland), will have its world premiere at this upcoming festival.
The Chilean director's third feature film has received support from the CNC, the Hubert Bals Fund, the Polish Film Institute and Film Fund Luxembourg, among others. International sales of the film are managed by New Europe Films Sales.
Fernando Guzzoni, who is originally from Santiago in Chile, graduated in journalism from the Andrés Bello National University (UNAB). He is now a screenwriter and director, as well as a script consultant and teacher in film and theatre schools. His first feature film "Carne de perro" (Dog Flesh) was written during the "Festival Residence" of the Cannes Film Festival from 2010 to 2011. The film was presented at the San Sebastián International Film Festival where it won the "New Director" award. His second feature film "Jesús petit criminal" (Jésus) was presented at the Toronto International Film Festival, then at the San Sebastián International Film Festival in 2017.
Blanquita synopsis: Eighteen-year-old Blanca lives in a home for minors run by the 50-year-old priest Manuel Cura. A key witness in a sex scandal case involving politicians, Blanca finds herself pushed by Manuel into the centre of media attention. She becomes a feminist heroine for some, a scoundrel for others.
This new film is inspired by research (press, court records, interviews, etc.) carried out over more than a year on the Spiniak Case: a paedophilia network that has been brought to light and hit the headlines more than any other case in the legal, political and media history of Chile over the past fifteen years.