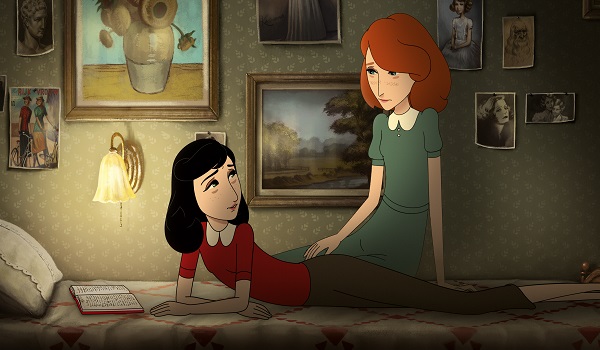 Where is Anne Frank; Credit: Purple Whale Films - Walking the Dog - Samsa Film - Bridgit Folman Film Gang - Submarine Animation - Le Pacte - France 3 Cinéma
The Cannes Film Festival has unveiled nine additions to the Official Selection lineup for this year's event, which will run from 6 to 17 July 2021; among the nominees is a second Luxembourg co-production "Where is Anne Frank".
Produced by Jani Thiltges (Samsa Film) and directed by Ari Folman, "Where is Anne Frank" is the second Luxembourg co-production retained in the official selection at the next Cannes Film Festival after last week's announcement that Joachim Lafosse's "The Restless" (Les intranquilles) (also co-produced by Samsa Film in Luxembourg).
This animated feature film is a co-production between Belgium, Luxembourg, Israel, the Netherlands and France and will be screened out of competition, thus celebrating its world premiere in Cannes.
Most of the animation was produced in Luxembourg by the teams from Doghouse Films (Pierre Urbain and David Mouraire). The technique used in the film combines both classic 2D and stop-motion sets. The sound mixing was done by Michel Schillings.
After "The Congress" in 2013 (Paul Thiltges Distributions / Studio 352), this is the second film by Israeli director Ari Folman co-produced with Luxembourg to be selected at the prestigious Cannes Film Festival.
"Where is Anne Frank" will be released worldwide from November 2021.
Synopsis: Set in the present day, "Where is Anne Frank" sees Kitty, the imaginary friend of Anne Frank, the one to whom Anne has devoted her diary, magically come to life in the Anne Frank house in Amsterdam. She thinks that, if she is alive, Anne must be too. She then embarks on an incredible quest to find Anne...