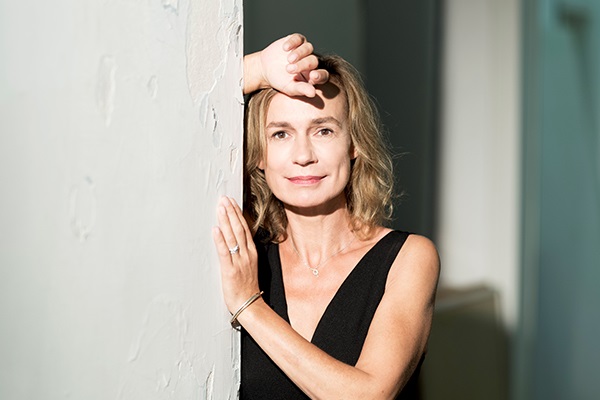 Sandrine Bonnaire; Credit: © Gianmarco Chieregato
The organisers of the Luxembourg City Film Festival (LuxFilmFest), which is taking place in a hybrid format between 4 and 14 March 2021, have unveiled the International Jury for this 11th edition.
This year, LuxFilmFest decided to avoid inviting international guests to Luxembourg, including the jurys. However, it was important to the organisers that the deliberations for the "Grand Prix - by ORANGE" could take place in person, rather than via video conference. As such, they have put together a jury made up of Paris-based personalities whose deliberations will take place in a salon in the French capital.
For this 11th edition, the International Jury will be presided by French actor and director Sandrine Bonnaire. The other jury members are:
Lolita Chammah, Actor – France
Marie-Ange Luciani, Producer – France
Gilles Marchand, Director, Screenwriter – France
Mounia Meddour, Director – France, Algeria
Finnegan Oldfield, Actor – France, United Kingdom
Christina Schaffer, Production Designer – Luxembourg, Germany
The winner of the "Documentary Award - by BGL BNP PARIBAS" will be chosen by the Europa Film Festivals federation which groups the following festivals together:
Galway Film Fleadh, Ireland
Luxembourg City Film Festival, Luxembourg (exempted from voting)
Belfast Film Festival, Northern Ireland
Reykjavik International Film Festival, Iceland
Gijón International Film Festival, Spain
Noordelijk Film Festival, Netherlands
Filmfest Hamburg, Germany
Athens International Film Festival, Greece
Geneva International Film Festival, Switzerland
Festival de Films CINEMANIA, Montréal, Canada
Midnight Sun Film Festival, Finland
Festival International du Film Indépendant de Bordeaux, France
Europa Film Festivals originated from a Galway 2020 European Capital of Culture project whose members first met at a conference during the Galway Film Fleadh in 2017. The network's primary purpose is to formalise a system for sharing information, strategies and culture amongst festivals representing a strong voice in Europe.

The full profiles of the International Jury members are available here.