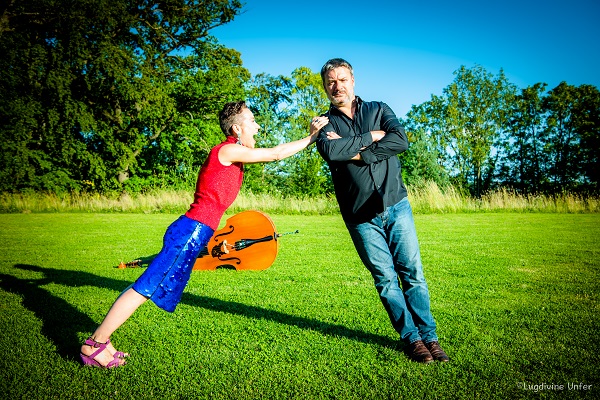 Sascha Ley & Laurent Payfert are among those performing at this years Jazz & Blues Festival; Credit: Lugdivine Unfer
The Liewenshaff's Jazz & Blues Festival is set to return with its 22nd edition on Friday 8 July 2022, after a two-year pandemic-related break.
The Liewenshaff in Merscheid, a socio-educational centre that helps young people reintegrate into society, has been organising this annual festival since 1999.
With artists from Luxembourg and abroad, this event has become an important and popular part of Luxembourg's musical and cultural landscape over the years. As well as its role as a socio-educational centre, the Liewenshaff also promotes access to culture for all. By engaging the teenagers of the centre in the organisation and planning of cultural events such as the Jazz & Blues Festival, they are not only introduced to culture, but also become an important part of the community.
This year's programme will kick off on 8 July at 19:00 and features performances by Fujazzi feat. Edith van den Heuvel (at 19:30), Greyhound George Band (20:45), Sascha Ley & Laurent Payfert (22:00) and CG & The Boys (23:15).
Entry to the festival costs €15 (box office only).
There will be a barbecue, bar and VIP menu available on site.
Venue: Liewenshaff, 32 Duerfstrooss, L-9165 Merscheid.