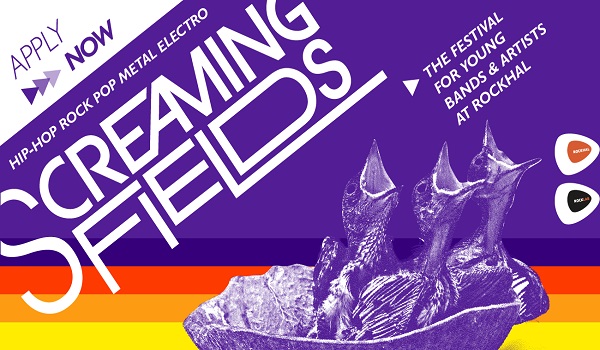 Luxembourg's dedicated festival for young up-and-coming bands and artists will go ahead this year; instead of its usual big indoor festival setting, the Screaming Fields Festival will take place on 10 July 2021 with a fine selection of the most promising new live acts on a boutique open-air stage.
Whatever their genre, bands and artists from Luxembourg aged 12-25 can follow in the footsteps of former finalists such as Francis of Delirium, Maz, CHAILD and C'est Karma and apply for one of the slots. All they need to do is fill in the online form and send in a short video of a live performance or rehearsal. A selection committee composed of local promoters, music experts and Rockhal's booking department will then determine the six artists who will perform live in July.
Reasons to participate in this festival include: getting the chance to play a live gig this summer; being seen and heard by a live audience, including bookers and promoters; winning one of the prizes, which include a Rocklab Membership, Artist Follow-Up and Mentoring, songwriting workshops with The Grund Club Luxembourg and further live opportunities offered by Fête de la Musique Dudelange, De Gudde Wëllen, Kulturfabrik, Neimënster, Rotondes and Trifolion Echternach.
Those interested in participating must be available on 10 July and have a live set of three original songs ready. To apply, fill in the the online form on www.screamingfields.lu and send a video of a live performance or rehearsal (regardless of the video and audio quality).
To be eligible, the band or project must be based in Luxembourg and artists must be aged between 12 and 25 (for bands, the average age of the band members is considered). The official rules are available on the above website.