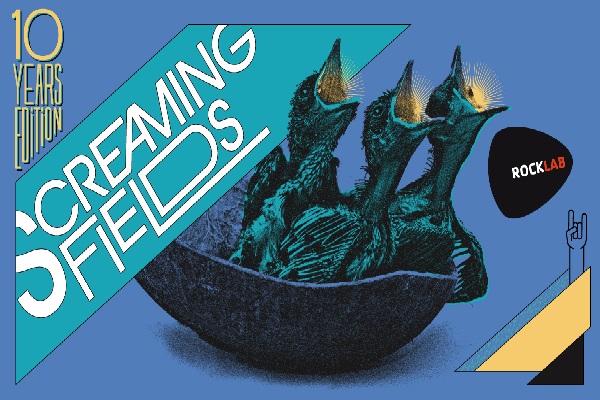 Eight finalists have been selected to rock the Rockhal Club stage this Saturday for the 10th edition of the Screaming Fields Festival in Luxembourg.
Since 2010, the Screaming Fields Festival has presented audiences with a tailor-made artist support programme for young and emerging bands and musicians from Luxembourg. Each year, the selected bands and artists benefit from special preparation packages developed by Rocklab. This year will once again see eight finalists, selected by the public and a jury, showcase their talents to the audience.
For this special edition, artists will perform songs on the theme of "Democracy and Gender Equality", as chosen in partnership with the Luxembourg Ministry of Equality between Women and Men (MEGA).
This year's line-up features 15-year-old singer-songwriter, guitarist and pianist Lara Grogan (performing at 18:30), melancholic indie pop artist Hannah Ida (18:55), electronic dreampop artist ÆM (19:20), 17-year-old musician Jana Bahrich's project Francis of Delirium (19:45), Modern Metal band Parity (20:15), contemporary R&B artist Christina Kalyss (20:50), 7-piece rock band Drife (21:30) and experimental indie rock band Epicure. (22:05).
Following the competitors' performances, this 10th edition will see special guest The Screaming Allstars perform songs from past editions. The group is composed of former contestants such as C'est Karma, Tuys, District 7 and Lost in Pain. They will take over the stage at 22:45.
Like each year, the festival will end with the official Award Ceremony (at 23:15) where Rocklab and the festival partners reward the local talents in different categories.
Entry is free.
For further details, see www.screamingfields.lu