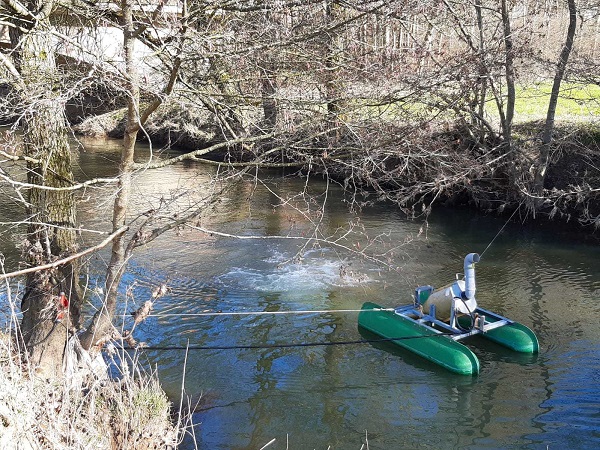 Credit: Tom Bechet / AGE
According to Luxembourg's Ministry of the Environment, Climate and Sustainable Development, a major biomass spill was reported at the Beckerich biogas station on Saturday morning.
For reasons not yet determined, the biomass flowed from a pipe at the biogas station into the Millebaach stream, before entering the Näerdenerbaach and Pall streams.
Agents from the Grand Ducal Fire and Rescue Corps (CGDIS), SIDERO union, special police units, the Nature and Forest Agency and the Water Management Authority were on site.
The Environment Ministry assured that measures were taken to limit the impact of this spill on the environment. Pumping actions took place in several places and SIDERO installed aerators (ventilation machines) in the Pall and preventively in the Attert.
The Water Management Authority took water samples from several locations, and the territorially competent public prosecutor's office was informed.
The impact of this spill on the various watercourses has not yet been confirmed, although pollution monitoring continued over the weekend.