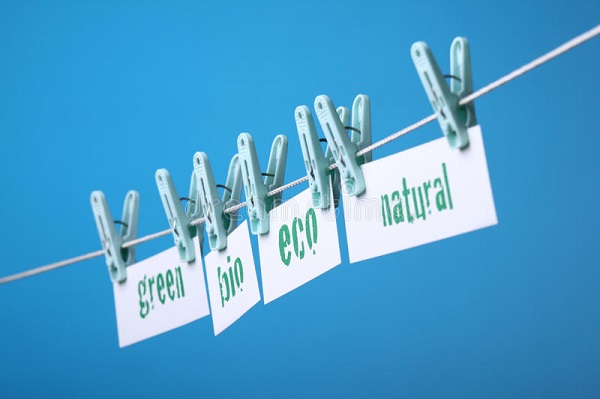 Credit: Dreamstime
More than 20 organisations, including Greenpeace Luxembourg, have launched a new European Citizens' Initiative calling for a "Ban on fossil fuel advertising and sponsorship".
The aim of the citizens' initiative is to ban all advertising of fossil fuels and fossil-fuelled air, road and water transport (except for public transport services) in the European Union (EU). It also advocates for a ban on sponsorships by companies active in the fossil energy sector. The participating organisations need to collect one million signatures by 3 October 2022 in order for the European Commission to address the issue.
"Our latest research shows that fossil fuel companies consistently mislead the public in an effort to delay climate action", commented Frank Thinnes, Climate and Energy Campaigner at Greenpeace Luxembourg. "Banning the advertising of fossil fuels would be a concrete step to put an end to this industry that threatens the future of humanity and the planet. It is time for citizens across Europe to take a stand to put an end to the age of oil, coal and gas".
In Luxembourg too, according to the environmental non-profit, sports clubs and cultural events are sponsored by fossil fuel companies. Greenpeace Luxembourg warned in a statement that, given the catastrophic damage that fossil fuels are causing to our planet, it would be "irresponsible to continue to promote the dirty business of the biggest climate polluters, especially since they have no realistic plans to meet the commitments of the Paris Agreement".
"Big polluting companies should have no place in sport or cultural sponsorship", added Frank Thinnes. "They only seek to align with popular organisations and events to distract from the awful damage their products cause".
On Monday, Greenpeace Netherlands published the report "Words vs. Actions: The Truth Behind Fossil Fuel Advertising", an analysis of fossil fuel advertising conducted by DeSmog. The investigation assessed over 3,000 adverts published on Twitter, Facebook, Instagram and Youtube since the launch of the European Green Deal, from December 2019 to April 2021. The six companies analysed were Shell, Total Energies, Preem, Eni, Repsol and Fortum. The report found that an average of 63% of the companies' assessed advertisements were greenwashing. For the three worst offenders (Shell, Preem and Fortum), 81% of each company's adverts were classified as greenwashing.
If this European Citizens' Initiative garners one million verified signatures in the EU in the one-year timeframe allowed, then the European Commission is legally obliged to respond, and may consider adopting the demands of civil society into European law. Those wishing to sign can do so at www.banfossilfuelads.org.
"The EU has already implemented a ban on the advertising of cigarettes and tobacco", concluded Frank Thinnes. "A ban on fossil fuel advertising is only logical, because the continuous use of dirty energies is already wreaking havoc on a global scale".
The organisations which support this European Citizens' Initiative are: ActionAid; Adfree Cities; Air Clim; Avaaz; Badvertising; BoMiasto.pl; ClientEarth; Ecologistas en Acción; Europe Beyond Coal; FOCSIV; Food and Water Action Europe; Friends of the Earth Europe; Fundación Renovables; Global Witness; Greenpeace; New Weather Institute Sweden; Plataforma por un Nuevo Modelo Energético; Reclame Fossielvrij; ReCommon; Stop Funding Heat; STPC; Zero.