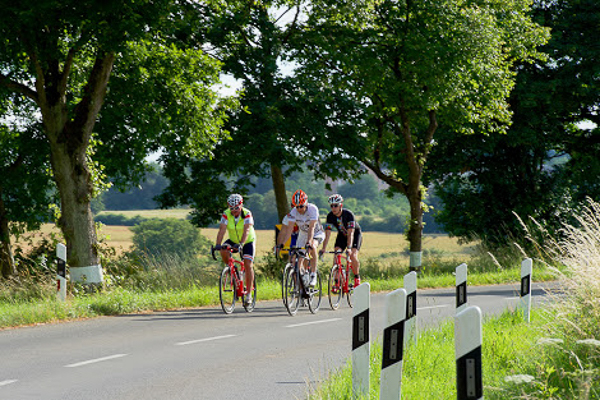 John Kerry cycling with John Asselborn in Luxembourg in July 2016; Credit: SIP
Luxembourg's Ministry of Foreign and European Affairs have reported that, on Friday 22 January 2021, Minister Jean Asselborn participated by video conference with the EU Ministers of Foreign Affairs an John Kerry, the special envoy of the President of the United States on climate.
The informal discussion, hosted by Danish Foreign Minister Jeppe Kofod, allowed Minister Asselborn and his European counterparts to have a first exchange of views with a representative of the new US administration headed by President Joe Biden and Vice-President Kamala Harris on issues related to climate diplomacy.
The discussion showed that the United States and the European Union agree on the urgent need to act to limit the rise in temperature to 1.5°C above pre-industrial levels and to achieve climate neutrality by 2050. On this basis, the means of strengthening transatlantic cooperation in the crucial area of ​​the fight against climate change were discussed.
Minister Asselborn hailed that one of the first decisions President Biden made was to (re-)join the Paris Agreement. Minister Asselborn highlighted the role that Luxembourg can play as a partner in sustainable finance. In his speech, Minister Asselborn also underlined the link that exists between climate and security. John Kerry recognised this link and referred to the discussions to be held on this subject at the level of the United Nations Security Council.
President Biden's special envoy answered questions posed by Minister Asselborn and his colleagues about the plans of the new American administration in the fight against climate change in the United States as well as in the field of transatlantic cooperation.
John Kerry was in Luxembourg in July 2016; amongst the thing he did during his visit was to visit the American Cemetery in Luxembourg-Hamm, meet with Prime Minister Xavier Bettel and go for a cycle with Minister Asselborn and Andy Schleck.