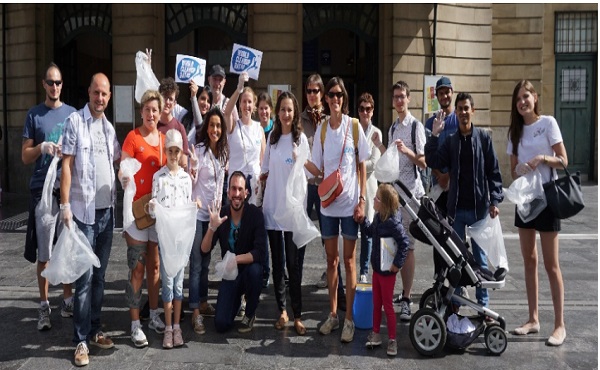 Credit: JCI Luxembourg
The Junior Chamber International (JCI) has announced that it is organising a "Walk2Clean" city tour in Luxembourg as part of this year's World Cleanup, being held on Saturday 21 September 2019.
Next Saturday, more than eighteen million volunteers in over 150 countries and across 24 time zones will unite to clean up the world in one of the biggest civic movements in human history.
JCI, including its Luxembourg chapter, will be participating in this global action. Like last year, Walk2Clean will kick off at the train station (main entrance) in Luxembourg City at 14:00. A guide from the Luxembourg City Tourist Office (LCTO) will accompany the group and share stories about the history and evolution of the capital. At the end of the tour, all participants will be invited to sign a "Declaration on a Clean World" and commit to creating a cleaner world.
Citizens of all ages are welcome to join in. Gloves will be provided, but participants are invited to bring an empty bag and a plastic bottle to be filled with rubbish.
Participation is free, although tips are welcome to help cover the costs of the guide and materials. For organisational purposes, registration is preferred. For more information, visit http://www.jci.lu/ or https://www.facebook.com/JCILuxembourg/. For further information on this global initiative, visit https://www.worldcleanupday.org/.